You are here
Helping the poor should be sustainable
Sep 01,2018 - Last updated at Sep 01,2018
According to Greater Amman Municipality sources, some 73,000 sheep were "sacrificed" in the capital city during the recently-ended Eid Al Adha. No doubt other cities and towns in the country had similar high number of sacrifices for the holy occasion. People including the poorest of the poor scavenge whatever little money they have left in their pockets in order to continue to observe the eid in the traditional way that they have known for generations by spending the few dinars they have left in their pockets for this purpose. 
Conservative estimates indicate that the total number of sheep "sacrificed" during the eid from all parts of the country could be more than 150,000 sheep. If the average cost of a sheep is no less than JD100, the total money spent on animal sacrifices could well be over JD15 million. 
The waste associated with this practice could be as high another JD2 million. The sacrificed sheep offer meals for the hungry and needy for only two or three days. Soon after, the stomachs of the hungry are once again empty. Had this money been invested or better still "sacrificed" on long-term projects aiming to aid and support the needy for more than the duration of the eid, then the money would have been better spent. Some people may suggest that such an idea is sacrilegious pure and simple. Others could argue otherwise. 
In this time and age, sacrificing for the poor and unemployed should take a much more progressive and enlightened manifestation. Providing food for the hungry should become the norm and tradition all the year around and not for the duration of holidays. The right to adequate food is a basic human right that human rights conventions highlight and promote. 
Article 11 of the International Covenant on Economic, Social and Cultural Rights stipulates that people should enjoy "adequate standard of living for himself and his family including adequate food, clothing and housing". The Committee on Economic, Social and Cultural Rights has also adopted a detailed "General Comment" on the right to food. The enjoyment of this right, therefore, should be permanent and not for only few days of the year. 
The food must be adequate, accessible and above all healthy. Yet such a departure from tradition and religious orthodoxy would require a fatwa from learned religious scholars.
I do not claim to have such credentials. Besides breaking with tradition would not be easy but the idea deserves a real consideration by religious scholars in order to give the sacrifice phenomenon a full spiritual depth and dimension.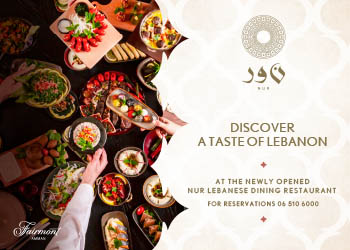 Newsletter
Get top stories and blog posts emailed to you each day.