You are here
Let us give Razzaz a break to do what we all expect of him
Jul 21,2018 - Last updated at Jul 21,2018
Now that Prime Minister Omar Razzaz has overcome the first hurdle facing his government by winning the Lower House's vote of confidence on Thursday, it is time to outline what may have helped him out in winning the coveted vote of confidence.
At first glance, like many Jordanians, I was not sure what to make of Omar Razzaz. While he left a long trial of achievements at the Ministry of Education that won him widespread acclaim and appreciation at home and abroad, he remained nevertheless an enigma to most of the people
Razzaz came to power with a clean slate but with personal attributes that may have saved the day for him at the Lower House of Parliament and won him at last the support of deputies, despite the fact that many of them either voiced criticisms of his policy statement or remained on the sidelines on their final judgment on the credentials of the new premiere.
I suspect that what tilted the balance in favour of Prime Minister Razzaz is his patience, low-key approach and, perhaps above all, his humbleness. The country has never before experienced a soft spoken prime minister like Razzaz, who is also a keen and sympathetic listener to complaints and criticism. Razzaz showed that he is a man with a big heart and an open mind.
When the premier took time to visit the so-called Pepsi pool, he demonstrated a close kinship to ordinary people's woes and sufferings. Razzaz did not have to go himself to inspect the cesspool but by doing so, he demonstrated how close he is with the pulse of the ordinary people of the country. I believe that Razzaz has already won the admiration and love of his people notwithstanding the harsh criticism levelled against him by deputies over the course of last week.
Razzaz may have become a populist prime minister during the last few weeks. He is a breath of fresh air for sure, yet he has to react positively and swiftly to some of the deputies' early observations. For a starter, when His Majesty King Abdullah called on him to form a slim Cabinet, Razzaz should have done so. With a Cabinet of 28 ministers, most of whom came from the previous government of former prime minister Hani Mulki, there is really no excuse for not starting fresh by selecting a new team of minsters to signal that he is off with a fresh start through and through.
On fundamentals, Razzaz knows what it takes to correct some of the past wrong policies and practices but must be given ample time to do. Razzaz does not have a magic wand and needs therefore a grace period to tread new routes for his government. The prime minister can nevertheless offer early examples of how to merge governmental agencies. When the US has one supreme court, why in the world does Jordan need three. One of our higher courts can be mandated with a stroke of a pen to review constitutional issues as many countries are doing.
Jordan can also easily get by without the Economic and Social Council. These are only few examples among many others of government agencies that can be merged to save state expenditure. I think Razzaz will do just fine at the end of the day. Let's all give him a break to do what we all expect of him.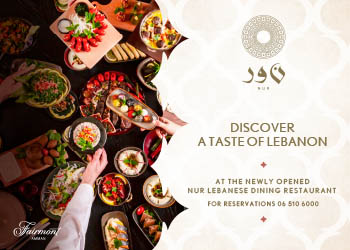 Newsletter
Get top stories and blog posts emailed to you each day.