You are here
Who is Jared?
Dec 22,2018 - Last updated at Dec 22,2018
Who exactly is Jared Kushner, the son-in-law of US President Donald Trump and the husband of Trump's lovely daughter, Ivanka, and what credentials does he have to be the architect of Trump's policy on, of all places, the Middle East in general, and the Palestinian crisis in particular, is an open question.
We know that his wife Ivanka changed her Christian faith to become Jewish because of him and, presumably, upon the successful persuasion of her husband. That is how much power of persuasion Jared has. To change one's religion is no easy matter, as it touches upon one's inner faith, and even one's soul. Yet, Jared managed to do just that with his wife. Jared must believe, deep inside, that if he can change the religion of his wife, he can change anything, including the minds and the beliefs of the Palestinians as well, all in good time.
Even though Jared is only 37 years old, and has little or no experience in international politics, much less on the Arab-Israeli conflict, he was groomed by his father-in-law, President Trump, to be the godfather of the infamous "deal of the century" for the Palestinian case. Jared has the ear of President Trump, not only because he is the husband of his daughter Ivanka, but also because both men enjoy common interests, like razing towers in prime real estate locations like Manhattan in New York, and replacing them with dazzling new ones.
Jared was born in Livingston, New Jersey, and studied law at New York University. He and Ivanka are reputed to have a net worth of $740 million. Not bad for a beginner in the real estate business. Yet, Jared has other plans. It has been reported that he covets the presidency of the US, some time down the line, after giving his wife Ivanka the first shot at the presidency of the US. He was even slated to be the next White House chief of staff, a post that will get him ever closer to Trump. Only God knows what other plans or ambitions Jared may have up his sleeve.
Where he is expected to fail miserably is the Palestinian-Israeli conflict. It is one thing for him to serve as the Trojan horse for Israeli interests in the White House and quite another to succeed in prosecuting Israeli interests and goals. To flop over the Palestinian and other Middle Eastern conflicts, as expected, would be a disaster for him. In the final analysis, Jared's future depends ever closely on Trump's own political fortunes. If Trump cannot withstand all the charges and innuendos accumulated against him and becomes even more of a wounded and bruised president, then this would signal the downfall of Jared also.
The real test of the credentials of Jared and what he is really made of is how he is reacting to Trump's decision to withdraw US military forces from northern Syria, which presumably would expose the country to additional Iranian hegemony. One presumes that Jared, as Israel, would be worried about the impact of Trump's decision on the clout of Iran in Syria, if nothing else. My guess is that Jared will intervene somehow to talk Trump out of this decision. When all people would fail, Jared could succeed.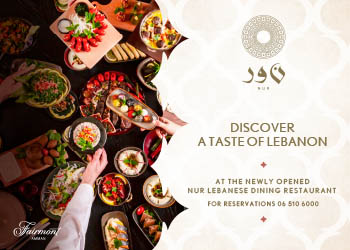 Newsletter
Get top stories and blog posts emailed to you each day.