You are here
Ayla Oasis receives awards in Dubai
Sep 14,2017 - Last updated at Sep 14,2017
Ayla Oasis Development Company, one of the largest tourism and real estate development companies in the Kingdom, garnered four awards during the Arabian Property Awards recently held in Dubai.
Two of the awards were received by international architect firms, currently working on components of the Ayla project.
The awards received by Ayla spanned two categories: Development and Architecture. In the first category, Ayla received the Best Leisure Development Award for the Ayla Golf Academy, and the Best Residential Development Award for the Ayla Golf Residences.
In the Architecture category, the Ayla Golf Residences received the Best Architecture for Multiple Residence Award, while the Ayla Golf Academy& Clubhouse received the Best Leisure Architecture Award.
The awards were received by Ayla's Director of Technical Services Hala Araj and the company's Director of Marketing and Communications Ousama Ghannoum, representing the company's Managing Director Sahl Dudin.
Related Articles
Dec 13,2014
Jordan's Rafat Zboun on Friday was crowned champion of the 21km men's category of the Ayla Red Sea Half Marathon.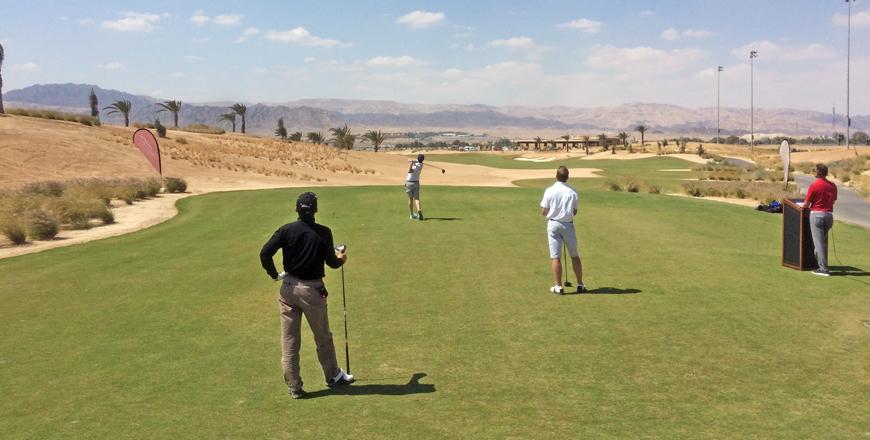 Mar 25,2017
AQABA — The neat grass fairways of Jordan's first 18-hole, grass golf course were zigzagged by golf buggies from Thursday to Saturday, ferry
Oct 02,2016
AQABA — Some 72 golfers took part in an amateur tournament on Friday to mark the opening of Jordan's first 18-hole championship golf course
Newsletter
Get top stories and blog posts emailed to you each day.