You are here
Jabal Amman Publishers launches '7 Summits' series
Nov 17,2019 - Last updated at Nov 17,2019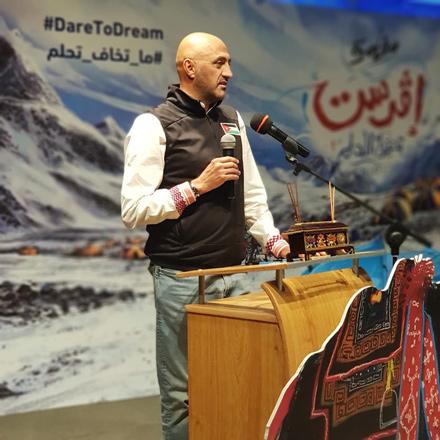 Under the patronage of His Royal Highness Prince Ali Al Hussein, Jabal Amman Publishers, together with the renowned Jordanian mountaineer Mustafa Salameh, have just launched Everest the first story of the 7 Summits series — an exciting 7-book children's series featuring the seven summits of the world.
This series — a first of its kind in Arabic — provides extensive geographic, scientific and cultural knowledge to pre-teens between 9 and 13 years old, through enjoyable stories, featuring a first-class Jordanian Arab adventurer, Mostafa Salameh, who was once a refugee child living in Al Wihdat Camp, one of Jordan's refugee camps, and grew to believe in himself and follow his dreams.
"I have collaborated with Jabal Amman Publishers to launch this series, which intends to encourage children and youth to pursue their dreams by learning about conscious adventure," Salameh said.
Commenting on this step, Sinan Sweis, the founder and director of Jabal Amman Publishers, noted, "As we launch this series, we share the same vision with Mustafa in aiming to inspire and encourage youth to challenge their current social and economic situations."
Newsletter
Get top stories and blog posts emailed to you each day.