You are here
Joining forces to promote health & wellbeing
Aug 23,2020 - Last updated at Aug 23,2020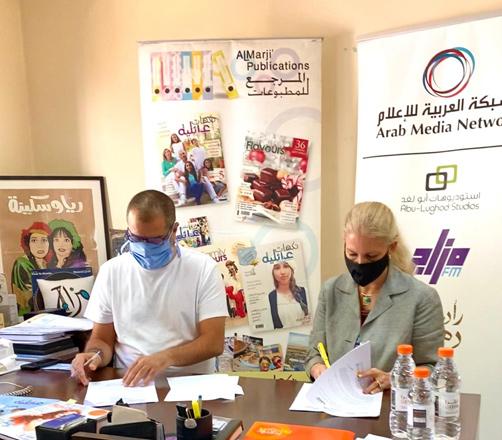 Al Marji' Publications signed a partnership agreement with Arab Media Network (AMN), to provide families with credible information for their health and wellbeing.
"This collaboration with both Family Flavours and Nakahat 'Ailiyeh parenting magazines is in line with AMN's aim to move towards a more socially responsible society," says Tareq Abu Lughod, AMN cofounder and chief executive officer.
Publisher and managing director of Al Marji' Publications, Hind-Lara Mango, adds, "AMN is a strategic partner to promote the vast wealth of information and experience that our experts have through AMN's platforms such as Mazaj FM radio, Ultra water and Radio Dahab." Both partners will be busy producing and broadcasting daily programmes and podcasts covering topics of interest to couples and caregivers of children and teens in Jordan and Palestine.
Subjects will focus on healthy lifestyles, recycling, film reviews and corporate social responsibility.
Newsletter
Get top stories and blog posts emailed to you each day.