You are here
New book on Renaissance Dam
Jul 22,2020 - Last updated at Jul 22,2020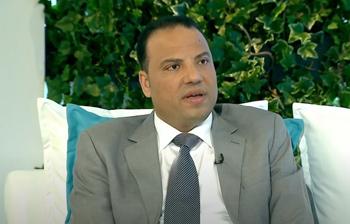 "The Nile's letter to Sisi" is the latest book on the Renaissance Dam, which deals with the repercussions of constructing the dam and the policies of Egypt and President Abdul Fattah Al Sisi in dealing with the challenges facing the country in Sinai, Libya and the Nile route.
The book also sheds light on Sisi's policy, based on the fact that "patience, readiness and dedication" are the path towards realising power and stopping interior and external conspiracies, according to the publishers of the book.
Journalist Bassam Abdulsami, the author, says the Egyptian leadership is fully aware of all threats and is exerting all necessary efforts.
In the book, "the Nile's letter to Sisi" asks the president to immediately issue a legislation to remove all dams that have been founded on the Nile with the aim of depriving Egypt of water, describing these actions as a war on Cairo, the publisher adds.
Newsletter
Get top stories and blog posts emailed to you each day.