You are here
Orange Jordan honours top Tawjihi achievers
Aug 24,2020 - Last updated at Aug 24,2020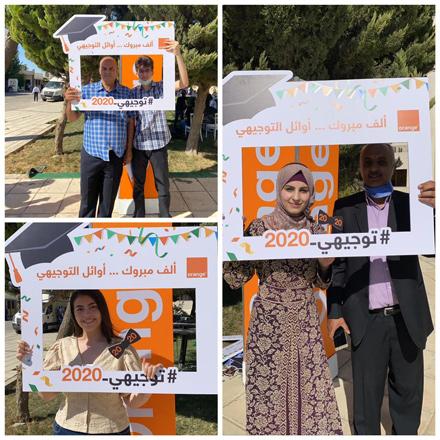 Orange Jordan honoured the students who excelled in the General Secondary School Examination (Tawjihi) across the kingdom in an event that was broadcast on Jordan TV's"Yised Sabahak" Programme.
The event celebrated the students' success despite the challenges that they have encountered under the uncommon circumstances triggered by the Coronavirus pandemic.
Orange Jordan offered sponsorship for the virtual press conference of the 2019-2020 Tawjihi results announcement, by providing the Ministry of Education with video conferencing solutions and covering it through its social media platforms.
During the conference, minister of education, Tayseer Nueimi, announced the results, communicated with the students and media representatives and praised Orange Jordan's active role in facilitating holding the event by providing the ministry with the needed infrastructure.
Orange Jordan granted the outstanding students several gifts. The company was keen to select the gifts carefully to meet the youth's needs for advanced internet and communication solutions.
Newsletter
Get top stories and blog posts emailed to you each day.