You are here
Realme enters Jordanian market
Jun 28,2020 - Last updated at Jun 28,2020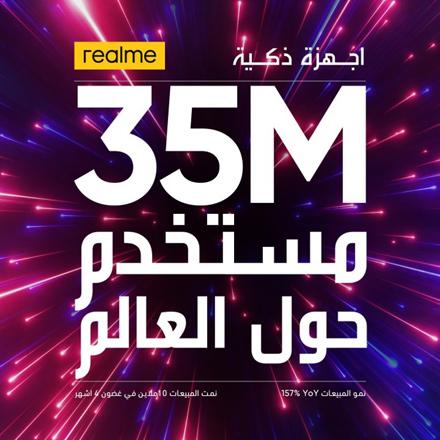 Realme has officially entered the Jordanian market with realme 6series. "We are proud to enter the Jordanian market with an offering that will amaze customers with the power and beauty of technology," said Laith Khawaldeh, director of realme Jordan.
"Staying true to our motto, we are here to give young people a dare-to-leap experience, which means not only to offer them products that fit their lifestyle and exceed their expectations at a reasonable price, but also give something that might encourage them to dare, to cultivate mindfulness and live their dreams.
That's why we want to involve young Jordanians in our community, a crew of 35 million Leapers that share their passions inspiring each other every day". Realme is a technology brand officially established on May 4, 2018 by Sky Li (born Li Bingzhong), focusing on superior quality and trendsetting smartphones and IoT products.
Until now, realme has entered 27 markets worldwide, including China, India, Indonesia, Vietnam, Thailand, Malaysia, Europe, Russia, Australia and Egypt.
Newsletter
Get top stories and blog posts emailed to you each day.