You are here
RJ offers online multi-currency pricing
Nov 27,2017 - Last updated at Nov 27,2017
Royal Jordanian (RJ) customers can now purchase their online air tickets and services in as many as 150 currencies through a feature that is now available on www.rj.com and RJ mobile App.
The feature enables the airline to set prices in currencies that local and international customers know and feel more comfortable with.
Not only does RJ provide its website visitors with great pricing and a desirable tool but it also gives them various payment options, including credit cards, debit cards, PayPal, Real-time Banking, Alipay, e-fawateercom and other options.
President/CEO Stefan Pichler commented: "We are expanding our e-services to our customers for enhanced online shopping experience. With the multi-currency pricing (MPC), we now offer cardholders the convenience to shop, view prices and pay in the currency of their choice.
"The MPC allows our valuable guests to make confident buying decisions by knowing the final cost of the ticket or service they wish to purchase, with a guarantee of no surprises.
This means that the amount our customers pay in their home currency matches their credit card statement amount." "This is great news for our Jordanian customers in particular, thanks to the multi-currency service that will give them the advantage of processing their payments in Jordanian dinars through the different methods of payments applicable".
Related Articles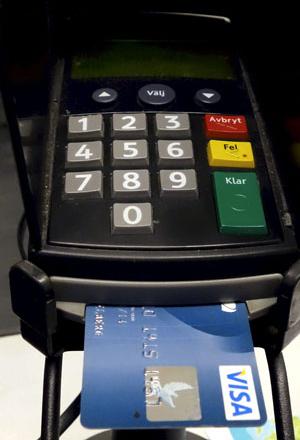 Jan 10,2015
Nordic countries are leading a shift by rich nations towards cashless societies, providing a test case for whether the lower cost and convenience of using cards and smartphones for payments outweigh the risks of fraud and some people being left behind.
Apr 20,2016
AMMAN — His Majesty King Abdullah on Wednesday said that delivery of quality services to citizens lies at the core of efforts to improve the
Jul 23,2017
BEIJING — Yang Qianqian holds out her smartphone to scan a barcode on the mobile of a vendor selling fresh fruit and vegetables at a bustlin
Newsletter
Get top stories and blog posts emailed to you each day.