You are here
Women's Wellness and Earth Day celebrations
Apr 28,2018 - Last updated at Apr 28,2018
More than 100 women enjoyed a day of reflection at the lowest point on earth, the Dead Sea, in celebration of Spring and Earth Day.
The event, "Let Your Mind, Body and Soul Bloom with Capital Bank into Infinite", was hosted by Family Flavours and Nakahat 'Ailiyeh parenting magazines. Expert contributors to both magazines delved into the world of mindful breathing, energy food, complementary medicine and the latest in skin-care for all ages.
"We take this opportunity to reinstate our continued commitment to meet the expectations of our clients by constantly providing them with exceptional products and services that match their exclusive lifestyle," says Anton Lolas, head of consumer banking at Capital Bank.
Sponsoring this event in cooperation with Visa, Lolas added that "With the upcoming release of Capital Bank's Visa Infinite Card — offered as part of the "Capital Select" programme — our clients will be able to enjoy a wide selection of unparalleled privileges that will add to their premium lifestyles.
This collaboration with Capital Bank Jordan and Visa is in line with our mission of focusing on the health and wellbeing of families — on Earth Day and all year around," pointed out Hind-Lara Mango, publisher and managing director of Al Marji' Publications.
Related Articles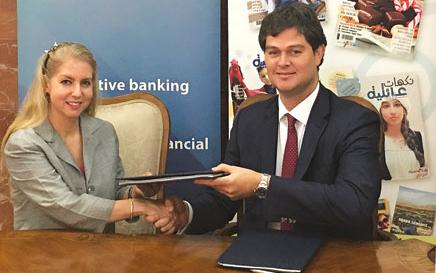 Sep 24,2017
Jordan Kuwait Bank (JKB) has renewed its partnership for the sixth consecutive year with Al Marji' Publications, which produces Jordan's onl
Oct 02,2017
Zain Jordan has recently signed a partnership agreement with Al Marji Publications, publishers of Jordan's only parenting magazines Nakahat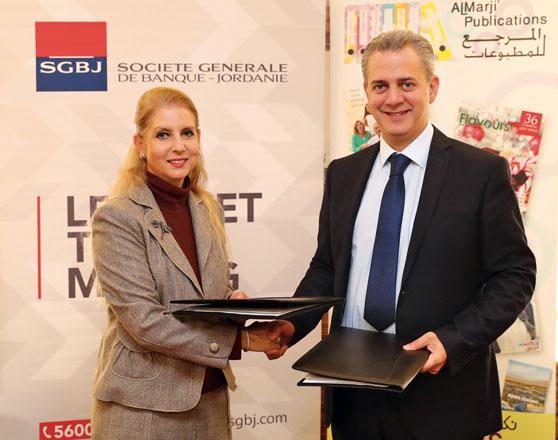 Nov 18,2017
Societe Generale de Banque — Jordanie (SGBJ) renewed its partnership agreement with Al Marji' Publications for the fifth consecutive year."W
Newsletter
Get top stories and blog posts emailed to you each day.