You are here
ASEAN signs free trade, investment pacts with Hong Kong
By Reuters - Nov 12,2017 - Last updated at Nov 12,2017
Philippine President Rodrigo Duterte and his partner Cielito Avancena pose with Singapore's Prime Minister Lee Hsien Loong and his wife before the start of the Special Gala Celebration of the 50th Anniversary of ASEAN in Manila, Philippines, on Sunday (Reuters photo)
MANILA — Hong Kong signed free trade and investment agreements with the 10-nation Association of Southeast Asian Nations (ASEAN) on Sunday, in what one of the Chinese territory's officials called a "loud and clear" vote against rising regional trade protectionism.
The pacts, which conclude nearly three years of talks, are expected to take effect on January 1, 2019, at the earliest. They aim to bring "deeper and bolder" integration of market access with the bloc, said Edward Yau, Hong Kong's commerce and development secretary.
"In the face of protectionist sentiments in other parts of the world, these two agreements are in fact a loud and clear vote from all of us here for freer and more open trade," Yau said.
"Hong Kong, being a free trade promoter and advocate of a strong, rule-based, multilateral trading system, will continue to take this pathway, continue to do our utmost."
Total merchandise trade between Hong Kong and ASEAN was HK$833 billion ($107 billion) last year, official figures show. Total services trade was HK$121 billion in 2015.
The ASEAN Hong Kong China Free Trade Agreement was signed on the sidelines of a summit of the regional grouping in the Philippine capital of Manila.
It came after leaders attending an Asia-Pacific Economic Cooperation summit in Vietnam agreed to tackle "unfair trade practices" and "market-distorting subsidies" in a statement on Saturday that bore the imprint of US President Donald Trump's efforts to reshape the global trade landscape.
That summit offered a contrast between the vision of Trump's "America First" policy and the usual consensus favouring multinational deals that China now seeks to champion.
Hong Kong has one of the world's freest and most open economies, and the pacts will see many ASEAN countries gradually reduce or eliminate customs duties on Hong Kong goods. Professional services should also benefit, with increased investment flows, Yau said.
The partnership "will usher in greater trade synergies and more job opportunities for people and businesses in the region", said Philippine Trade and Industry Secretary Ramon Lopez.
The ASEAN grouping includes Brunei, Cambodia, Indonesia, Laos, Malaysia, Myanmar, the Philippines, Singapore, Thailand and Vietnam.
Related Articles
Aug 03,2017
MANILA — Southeast Asian ministers meeting this week are set to avoid tackling the subject of Beijing's arming and building of manmade South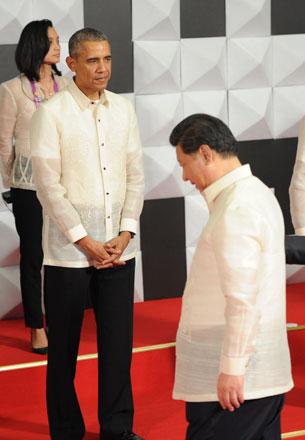 Nov 18,2015
MANILA — US President Barack Obama on Wednesday demanded China end artificial island building in the hotly contested South China Sea, upping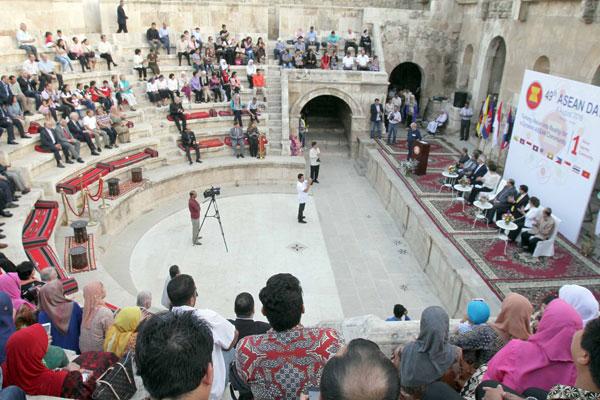 Aug 09,2016
AMMAN – There is a "great" potential for Jordan and Southeast Asian countries to strengthen trade and investment flows, Philippine Ambassado
Newsletter
Get top stories and blog posts emailed to you each day.