You are here
Saudi Arabia to launch joint trade council with Iraq
By AFP - Aug 14,2017 - Last updated at Aug 14,2017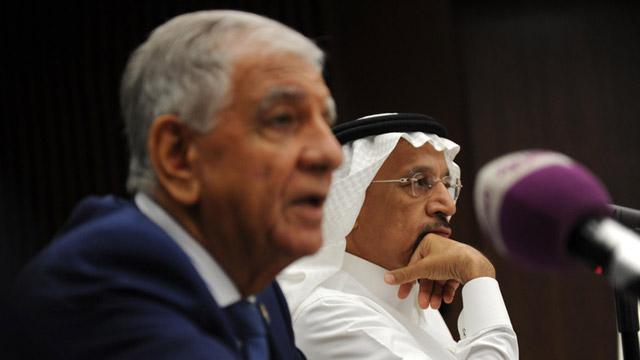 Saudi Energy Minister Khalid Al Falih (right) and Iraqi Oil Minister Jabbar Al Luaybi in Jeddah on Thursday (AFP photo)
RIYADH — Saudi Arabia and Iraq are to launch a joint trade commission, the Saudi Cabinet announced on Monday, in a sign of a thaw in ties between the two neighbours.
"The Cabinet has decided to approve the establishment of the Saudi-Iraqi Coordinating Commission and to delegate the Saudi minister of trade and investments to sign on behalf of the kingdom," read a statement carried by state-run SPA news agency.
The two countries went a quarter century without diplomatic relations, which were cut following Saddam Hussein's 1990 invasion of Kuwait after which Saudi Arabia served as the launchpad for a US-led coalition to oust Iraqi forces.
Saudi Arabia and Iraq, OPEC's top two producers, were both dealt a serious blow when oil prices plummeted following a global production glut in 2014.
Riyadh and Baghdad showed an improvement in ties in June, when Iraqi Prime Minister Haider Al Abadi visited the kingdom followed by a series of visits by high-ranking officials.
Iraq's Energy Minister Jabbar Al Luaybi and his Saudi counterpart Khalid Al Falih last Thursday jointly announced they would strengthen their commitment to pledged oil production cuts and vowed to ensure coordination of their nations' oil policies.
OPEC and non-OPEC members have pledged to cut back on production in an effort to stabilise market prices.
While Saudi Arabia met its production limits in July, Iraq only made one-third of the cut it had pledged, according to a report published by the International Energy Agency.
Influential Iraqi Shiite cleric Moqtada Al Sadr, who led a militia that fought against the US occupation of Iraq, last month made a rare trip to Saudi Arabia, a key regional ally of Washington.
The rekindling of ties comes at a time of diplomatic crisis in the Gulf after Saudi Arabia cut all ties with neighbouring Qatar in June, accusing the emirate of supporting Islamist extremists and working with Shiite Iran.
Qatar, the world's largest exporter of liquefied natural gas, has denied the allegations.
Related Articles
Aug 16,2017
RIYADH — Saudi Arabia and Iraq plan to open the Arar border crossing for trade for the first time since 1990, when it was closed after the c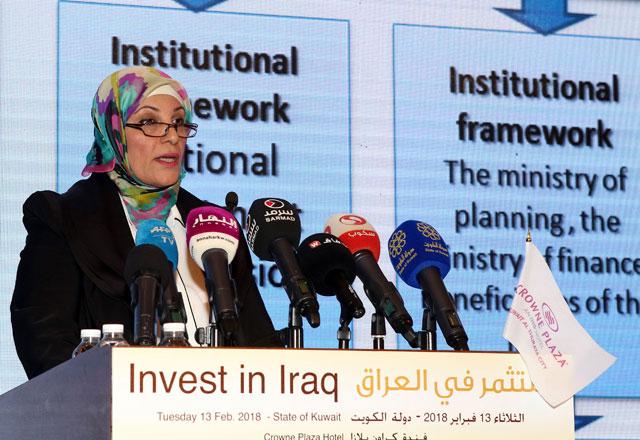 Feb 13,2018
KUWAIT CITY — Iraq, the second largest oil producer in the Organisation of Petroleum Exporting Countries (OPEC) cartel, plans to sharply inc
Jul 16,2014
The group now calling itself the Islamic State rampaged across the border between Syria and Iraq a month ago and has since declared a caliphate across a swathe of the Middle East from Aleppo to the outskirts of Baghdad.
Newsletter
Get top stories and blog posts emailed to you each day.