You are here
Amman-based author launches 'A List to Remember'
By Sally Bland - May 13,2015 - Last updated at May 13,2015
AMMAN — In her short story collection "A List to Remember", Turkish Amman resident Janset Berkok Shami illustrates the personal repercussions of the political and social upheavals to which people in this area have been subjected.
At a book launch hosted Wednesday by Figen Onal, the wife of Turkey's ambassador to Jordan, Shami, who is of Circassian origin, commented on several of the 13 stories in the volume — a fraction of the 60 stories she has written and published in literary magazines abroad over the years.
Half of the stories in "A List to Remember" are set in Turkey, and half in Jordan.
In introducing Shami, Onal highlighted her diverse cultural pursuits which, in addition to writing, include painting and producing marionettes for a children's programme on Jordan TV.
Shami spoke of her engagement in creative writing, terming "the need to write" a "chronic disease" which, once contracted, is difficult to get out of one's system.
Despite getting involved in other activities, she always returned to writing.
In a question-and-answer session, Shami revealed that she is currently recording her memories of the late Princess Fakhrelnissa Zeid — HRH Prince Raad's mother — who was her close friend and art teacher.
Next, she plans to write her own memoirs.
Related Articles
May 24,2015
A List to RememberJanset Berkok ShamiAmman, 2015Pp.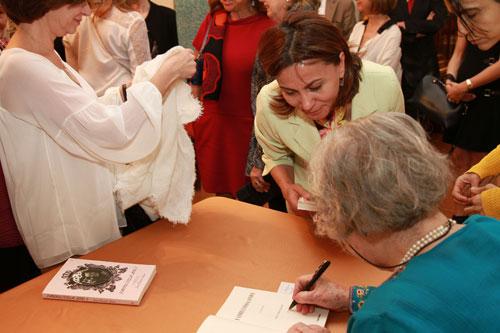 Apr 21,2016
AMMAN — In her latest book, author Janset Berkok Shami reminisces on 16 years of friendship in Amman with iconic Turkish artist Fahrelnissa
Apr 30,2016
Fahrelnissa and I: A MemoirJanset Berkok ShamiIstanbul: Cinius Publishing House, 2016Pp.
Newsletter
Get top stories and blog posts emailed to you each day.