You are here
Exporter of oranges and short stories
By Sally Bland - Jun 07,2015 - Last updated at Jun 07,2015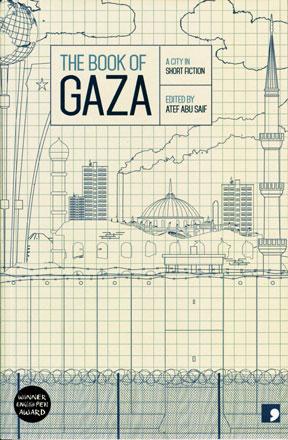 The Book of Gaza: A City in Short Fiction
Edited by Atef Abu Saif
Great Britain: Comma Press, 2014
Pp. 128
In the introduction to this collection of 10 short stories penned by 10 different Palestinians of Gaza, editor Atef Abu Saif explains how short fiction became the genre of choice for writers in the Strip. It wasn't entirely by choice. After 1967, the Israeli occupation authorities imposed heavy restrictions on freedom of expression. The difficulty of smuggling hand-written manuscripts to Jerusalem, Cairo or Beirut for publication led writers to shorten the length of their literary pieces. "Through the brevity and symbolism of the short story, Gazan writers at times found a way to overcome printing and publishing restrictions…" (p. ix)
Turning necessity into a virtue, they excelled in this art form. Gaza became known as an exporter of oranges and short stories.
Half men and half women, the writers contributing to this slim volume are from different generations. Abdallah Tayeh, Zaki Al Ela and Ghareeb Asqalani are among those who pioneered the short story in Gaza, crafting their writing around the national cause. In the 1990s, with the establishment of the Palestinian authority, a new generation matured in a more complicated reality, and "the range of themes in short fiction expanded to express social conflict and economic problems the people faced, yet the importance of the Palestinian national cause never faded… Young writers grew more attached to their inner worlds as a way of speaking about the world at large". (p. x, xi)
Most of the stories by women reflect personal frustrations and longing, exposing outdated social norms that are particularly onerous for females and the hypocrisy involved in perpetuating them. Nayrouz Qarmout depicts a young girl for whom the sea spells potential freedom as she longs "for a childhood that had faded away amidst the scolding severity of her family, suddenly afraid of their neighbourhood's scorn". (p. 29)
Najlaa Ataallah boldly shows the undesirable fruits of thwarted female sexuality. Mona Abu Sharekh draws parallels between independent women of different generations who defy social conventions. The stories of Yusra Al Khatib and Asmaa Al Ghul are particularly adept at revealing their characters' inner worlds.
While these stories show reduced mobility for women due to traditional norms, all the stories, directly or indirectly, give a sense of the limited mobility imposed on Gazans as a whole by the Israeli blockade. Personal stories convey the crowded, compressed and sometimes dilapidated environment in which people live as a result of years of siege, closure and blockade, with the inevitable consequence that many want to escape "the world's biggest prison" and seek a future elsewhere.
Separation is the overriding theme of Atef Abu Saif's story of people gathering at a Rafah café after returning disappointed from the border to Egypt — some prevented from leaving, others unable to reunite with relatives who were forbidden to enter. His imagery is poignant: "Bunches of bananas and dates hung like lost opportunities in front of the large fruit stall on the corner of the square." (p. 1)
Similarly, Talal Abu Shawish captures the desperation of Gazans' situation in his story of a short service taxi ride.
A striking characteristic of all the stories is their immediacy, whether conveyed via first-person or third-person narrative. Also striking is that Israel and the Israelis are directly referred to in only a few stories, though their presence is felt throughout. Arguably the most complex and enigmatic story is Ghareeb Asqalani's portrayal of the exceptional situation of a genuine friendship between an Israeli and a Palestinian family. Set during the Intifada, the plot poses the question of whether such a friendship can survive — whether, in fact, people can keep their humanity, in the midst of Israel's violent repression. His conclusion points towards an alternative future.
The boldness with which these writers confront their seemingly unbearable reality, their refusal to have their lives and creativity solely defined by the Israeli occupation, is a powerful example of Palestinian resilience. Israel may have colonised and occupied Gaza, and still control it by remote, but these stories show that it has yet to colonise Gazans' minds. As Abdallah Tayeh speculates in his story, "How long must we wait? What unpredictable occurrence is it that stands to ruin everything? The state of expectation begins at birth… we simply surrender to a gust of happiness or the cleaver of despair. And we carry on. We bare our teeth or bleed from our wounds, but we carry on." (p. 91)
Related Articles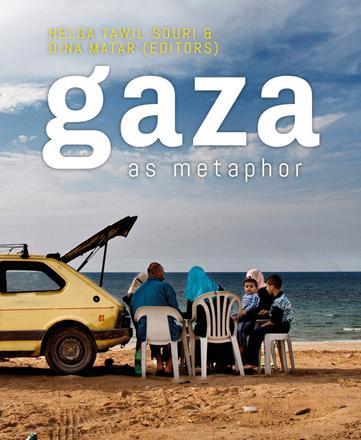 Mar 27,2016
Gaza as a MetaphorEdited by Helga Tawil-Souri & Dina MatarLondon: Hurst & Company, 2016Pp.
Aug 30,2015
The Drone Eats With Me: Diaries From a City Under FireAtef Abu SaifEngland: Fasila/Comma Press, 2015Pp.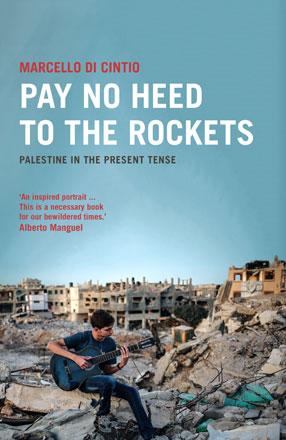 Jun 03,2018
Pay No Heed to the Rockets: Palestine in the Present TenseMarcello Di CintioLondon: Saqi Books, 2018Pp.
Newsletter
Get top stories and blog posts emailed to you each day.