You are here
Hey Siri
By Nickunj Malik - Jan 18,2017 - Last updated at Jan 18,2017
Unusual names do not impress me but I am definitely charmed by the meaning of some exceptional ones that I come across occasionally. Take Kenji, for instance. It is a Japanese name that means "intelligent second son who is strong and vigorous". Or Keanu, which means "cool breeze over the mountains", in Hawaiian. Or Undine that means "little mother" in Egyptian. Or even Aashrita, which is a Sanskrit name that means "somebody who gives shelter".
Strange as it may sound, I always manage to remember the uncommonly named people after meeting them, despite my failing memory. How I accomplish that remains a complete mystery to me. It is only a "Tom, John, Ann or Jane" that I mix up but introduce me to a, say, "Ebenezer, Chitrangada or Atsumori'," and watch me recall their names in a flash, when I meet them next.
This year I took so long to open my birthday gift that our daughter threatened to unwrap the present that she had wrapped so carefully for me. Giving in to her constant requests, I tore the packaging and uncovered the latest iPhone that she had very generously gifted me with. Tables were turned for the next few days, as she became my tutor and I her pupil, and she mentored me in the various facets of this new technologically enhanced device.
I went through the motions of trying to understand it all, but in fact became attentive only when she familiarised me with Siri, which was an acronym that stood for "Speech Interpretation and Recognition Interface" for iPhone Operating Systems. According to Dag Kittlaus, the co-founder of Siri, the name was of Scandinavian origin that meant "beautiful victory". He wanted to call his daughter Siri but when his son was born instead, he decided to switch it to his company, which he owned at the time.
This computer programme that worked as an intelligent personal assistant was an inbuilt feature in my phone. It used a natural language user interface to answer questions, make recommendations, and perform actions by delegating requests to a set of web services.
Our daughter asked me if I wanted Siri to have a male or a female voice. Now though I liked the idea of a male assistant answering all my questions, the meaning of the name did not quite fit, because anything that was described as "beautiful victory" had to be feminine. She then prompted me to ask Siri what it meant. The name, that is. I agreed, and did just that.
"It's a riddle wrapped in an enigma, tied with a pretty ribbon of obfuscation," answered Siri in a disembodied voice.
The reply got me hooked instantly. I mean, look at that sentence, read it aloud, and notice the choice of words and how they are strung together. Riddle, enigma and obfuscation basically signify the same thing but the manner in which Siri presented it, to define the name, convinced me further that Siri had to sound like a woman. A man's voice would simply not be as effective or authoritative. Not at all!
Soon, after having some conversations with Siri about weather predictions, I became more curious.
"Is there a heaven?" I asked Siri
"It's all a mystery to me," she retorted.
"Imagine there's no heaven, it's easy if you try," I sang.
"Who me? Or John Lennon?" she drawled.
"Is John Lennon in heaven then?" I counter questioned.
"I eschew theological disquisition," Siri announced conclusively.
Related Articles
Jun 13,2016
SAN FRANCISCO — Apple's Siri made a big splash when the wisecracking digital assistant debuted on the iPhone five years ago.
May 25,2014
Apple is getting ready to hitch the iPhone to cars in a mobile marriage of convenience.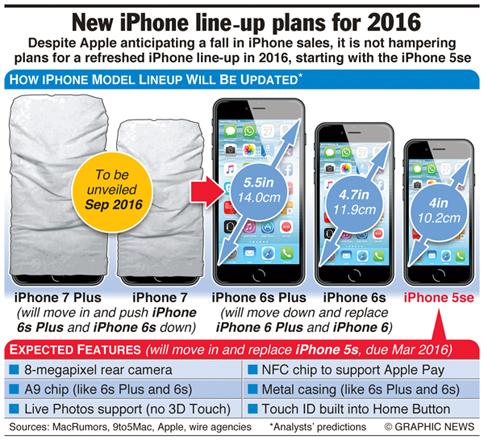 Jan 28,2016
SAN FRANCISCO — Apple could soon face one of its biggest challenges to date: Peak iPhone.Most analysts believe Apple surpassed its own recor
Newsletter
Get top stories and blog posts emailed to you each day.