You are here
Moms most exposed to pesticides more likely to have preterm babies
By Reuters - Sep 28,2017 - Last updated at Sep 28,2017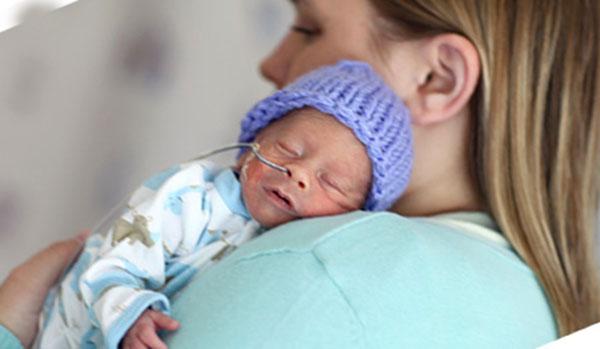 Photo courtesy of healthglu.com
Women exposed to the highest quantities of agricultural pesticides in California's San Joaquin Valley while pregnant were at heightened risk of giving birth prematurely and delivering low-weight infants, a new study found.
Offspring of expectant mothers who lived near farms that applied the heaviest concentrations of pesticides were most at risk, the research showed. Mothers who lived in close proximity to agricultural operations using the highest percentage of pesticides — the top 1 per cent — had an 11 per cent increased probability of preterm delivery and a 20 per cent increased probability of having a low birth-weight baby.
For most women, living near farms growing fruits, nuts and vegetables failed to increase the possibility of low birth weight and preterm delivery, the research found. But an examination of the areas exposed to the heaviest concentrations of pesticides applied showed magnified fetal vulnerability.
"There is a smaller subset that seems to be bearing the burden," said lead author Ashley Larsen, a professor at the Bren School of Environmental Science and Management at the University of California, Santa Barbara.
"Hopefully we can pinpoint how to reduce these very high levels," she said in a phone interview.
Larsen and her team coupled birth certificate records for more than 500,000 San Joaquin Valley births between 1997 and 2011 with pesticide-use data to examine how exposure by trimester and pesticide concentration might influence birth weight and gestational length.
The San Joaquin Valley is California's most productive agricultural region.
The new study found that women exposed to the top 25 per cent of pesticide loads in the San Joaquin Valley had babies with no detectable effect. But those in the top 5 per cent of exposures had increases in the range of 5 to 9 per cent in adverse outcomes, according to the report in the journal Nature Communications.
Larsen said she would like to see educators and policymakers work with farmers to reduce extreme pesticide concentrations.
But Robert Gunier of the Centre for Environmental Research and Children's Health in Berkeley, California, said he doubted such a change would reduce adverse birth outcomes.
Although he agreed that reducing pesticide use in the highest use areas could eliminate adverse birth outcomes, he said in an e-mail:
"Unfortunately, combining all pesticides in the analysis obscures the relationships with specific pesticides or pesticide mixtures, preventing concrete policy changes."
"I would bet that if a law was passed to limit pesticide use in high pesticide-use areas, the reduction would be for the most heavily used and often least toxic pesticides, and this would not eliminate adverse birth outcomes related to agricultural pesticide use," he said.
Gunier, an environmental health researcher, was not involved with the new study.
Future studies should evaluate pesticide mixtures to identify substances of concern, he said.
Prior research on the effects of pesticides on birth outcomes has been inconclusive, the study's authors write.
But the relationship between pesticides and premature birth and low birth weight has been observed in previous studies, Gunier said.
Related Articles
Feb 13,2014
Babies born prematurely may benefit from people talking to them while they are still in the hospital's intensive care unit, suggests a new study.
Nov 16,2017
Washing apples in water with a dash of baking soda is the most effective way to remove pesticide residue, new research shows. The mix o
Jun 23,2014
A California study out Monday found that pregnant women who lived near farms where pesticides are applied had a two-thirds higher risk of having children with autism.
Newsletter
Get top stories and blog posts emailed to you each day.