You are here
Princess Fahrelnissa: 'One in a million'
By Sally Bland - Apr 30,2016 - Last updated at Apr 30,2016
Fahrelnissa and I: A Memoir
Janset Berkok Shami
Istanbul: Cinius Publishing House, 2016
Pp. 134
This is the story of a friendship between two remarkable women, and the creativity and just plain fun it inspired. It is also an interesting example of the difference between memoir and straight biography or autobiography. While Janset Berkok Shami imparts much information about the life of the late Princess Fahrelnissa Zeid (and her own), it is not recounted chronologically, but anecdotally and impressionistically — as she remembers events and reflects on them a quarter of a century later.
As an example, early on in the book, the reader sees Fahrelnissa through the "bewildered" eyes of workers digging a ditch in front of Shami's new house in Tla'il Ali, which the princess is visiting for the first time. "A tall, large lady with dyed black hair steps out of the Chevrolet… her hair is puffed up and her face has layers of make-up on it. She is wearing a shocking-pink suit. Rings are sparkling on her fingers, heavy necklaces are dangling from her neck." (p. 21)
And she is throwing candies in fancy wrappings in every direction! In this one incident, Shami conveys Fahrelnissa's flamboyance and extravagant generosity, for candies were not all she brought. Her house-warming present was a watercolour of Prince Raad as a boy, sitting in the garden of his grandparents' home in Istanbul. "All through the years Fahrelnissa's gifts of paintings have filled my heart with gratitude, yet none of them had a deeper effect on me. That painting made me feel as if I were a member of her family." (p. 22)
When Fahrelnissa settled in Jordan in her later years to be near her son, Their Royal Highnesses Prince Raad, his wife, Princess Majda, introduced her to Shami. Of course, the two women were drawn to each other by their common Turkish origins, but it was much more than that. Art was a major meeting point; Fahrelnissa became Shami's art teacher, and the two shared an interest in culture in the broadest sense, but there was still more. "It was the kind of relationship… that makes you share your inner thoughts and deep secrets," confides Shami. (p. 18)
Besides her extensive taped interviews with Fahrelnissa, and discussions with Prince Raad and Princess Majda, Shami relies on "A Turkish Tapestry", the book written by Shirin, Fahrelnissa's daughter, including a poem she wrote for her mother's 86th birthday with the somewhat cryptic line: "Nine foxes roam within your head." (p. 60)
Knowing Fahrelnissa as she did, Shami recognises these foxes as the creative, fun-loving impulses "that made Fahrelnissa who she was — an extraordinary artist and a hostess of unforgettable parties in London and Berlin. The foxes even provided her with some playful ideas, like giving faces to pebbles and turning chicken bones into statuettes". (p. 60)
Shami reveals the impetus behind the "chicken bone" art, as well as milestones in Fahrelnissa's personal life, such as how she met her husband, Prince Zeid, when he was the Iraqi ambassador to Turkey, and moved with him to man the Iraqi embassies in London and Berlin after they married.
Several chapters are devoted to the exponential development and recognition of Fahrelnissa's art, her exhibitions around the world, and what other artists and European and Turkish art critics wrote in tribute to her unique and innovative talent, which combined specifically Eastern with universal elements.
Yet, beyond all the aesthetic accomplishments, it was love, empathy and zest for life that bound these two women and their families together, and Shami acknowledges Fahrelnissa's great heart as the source of these qualities. "I believe that God… has been selective in his distribution of hearts. Only one in a million people received a great loving heart, like the one He bestowed on Fahrelnissa." (p. 64)
At the conclusion of the text are over seventy additional pages of photos and other images, ranging from pictures of Fahrelnissa in her youth to reproductions of paintings, art exhibitions, parties and other events in the two women's shared lives. And the story doesn't end here. In the process of prodding her memory to reawaken Fahrelnissa's presence, Shami determined to write a memoir of her own life, so another fascinating book is in the making, and we will surely encounter Fahrelnissa once again in its pages, as her rich and varied legacy lives on.
"Fahrelnissa and I" is available at the University Bookshop at Gardens Street.
Related Articles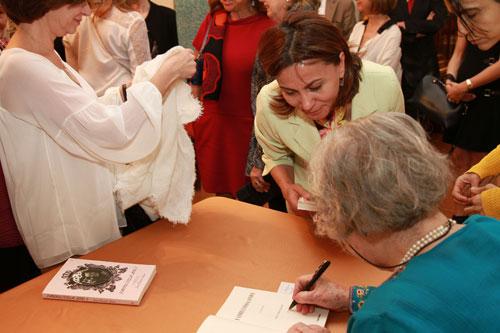 Apr 21,2016
AMMAN — In her latest book, author Janset Berkok Shami reminisces on 16 years of friendship in Amman with iconic Turkish artist Fahrelnissa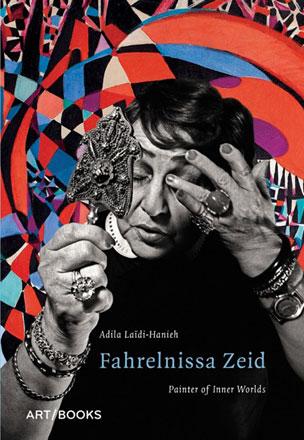 Sep 24,2017
Fahrelnissa Zeid: Painter of Inner WorldsAdila Laidi-HaniehUK: Art Books Publishing, 2017Pp.
May 13,2015
In her short story collection "A List to Remember", Turkish Amman resident Janset Berkok Shami illustrates the personal repercussions of the political and social upheavals to which people in this area have been subjected.
Newsletter
Get top stories and blog posts emailed to you each day.