You are here
Yousef Kawar releases Internal Dialogue, his fifth album
By Jean-Claude Elias - Mar 19,2016 - Last updated at Mar 19,2016
Yousef Kawar, the most progressive composer in Jordan and perhaps in the Arab World, has just released his fifth album titled Internal Dialogue. The artist is not the kind to take the easy way out. Always seeking to create new sounds, working hard to deliver material that does not resemble anything done before, the Jordanian musician has once again produced a superb collection of mainly instrumental electronic music pieces. He entirely composed, recorded, mixed and produced them single-handed, with a couple of guest artists participating in some of the tracks.
Speaking to The Jordan Times, Kawar said: "My music is not meant to make people dance in a club. It is more about research and technology."
He believes that musicians should not be playing over and over music contents that have already been played thousands of times. In his book of rules to innovate is not an option but an absolute must.
Which is not to say that he is unable to play a "traditional" instrument. On the contrary, listening to him playing the Caprice No. 5, a cover of a piece by Italian classical master Nicolo Paganini, reveals a true virtuoso guitarist. If you like speed and flawless technique look no further. Even here, however, the "electronic" treatment is obvious and in the end the sound is nothing short of extraordinary, different and captivating.
The excellent drum parts are performed by New-York based drummer extraordinaire Jai Es, while the vocal part on "I Need to See You" is the contribution of Jorge Abundis. There are creative, original touches all over the place, from "irregular beats offset by soothing synthesised sounds" to the female voice of the Google translator that Kawar recorded from the Web and that of course he twisted, twirled and played with ad lib.
Making the album interesting from beginning to start is the fact that the 14 tracks are all quite different. The music is inspired, well arranged and perfectly mixed. The entire production is first class, world class. From the moment you enter the sonic world of Kawar you are immersed in futuristic, avant-garde music, and taken on an amazing trip. I was immediately caught by the album and liked it when I played it the first time. I then waited two days and listened again, over and over. To say that "I like it" would be a gross understatement.
Given the elaborate nature of the sound, and as Kawar himself advises, it is recommended to listen to the album "with a good pair of headphones in a quiet space…", or at least on large, high definition stereo speakers. Careful with the bass though! My personal recommendation is to be mentally prepared when playing the album — this is no mainstream pop music, it is well above. Though I must say that some of the tracks do have a nice beat…
It is perhaps a strange coincidence that one of the early pioneers of electronic music, the kind Kawar composes, passed away this week, just when Kawar was releasing his new opus. English keyboardist Keith Emerson, from the legendary trio Emerson Lake & Palmer from the 1970s, brought a major contribution to the world of electronic music and influenced many of the artists of the genre who came after him.
Kawar has been studying and researching music theory, practice, performance, recording and production for over 20 years. He currently works out of his hi-tech home studio in Amman. His work truly deserves wider international coverage and more global recognition.
Related Articles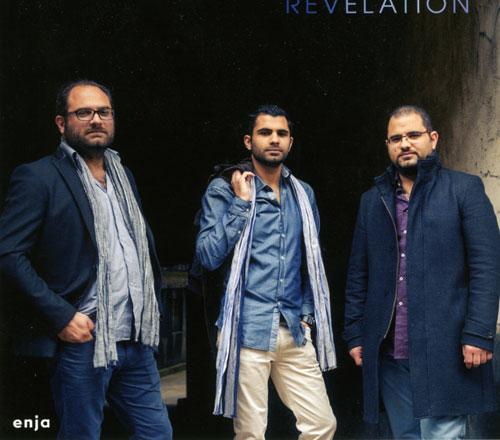 Nov 11,2014
The Khoury Project has released a new album this month, and it is not just another album. With Revelation, as the new CD is titled, the three Jordanian brothers and musicians, Elia, Basil and Osama Khoury have proven one more time their commitment to uncompromising innovation. This is genuine music, high above the crop, by any standard.
Jan 21,2015
Many a musician has addressed the raw emotions of emotional breakup. For Bjork, the occasion is not one for maudlin pop but instead for an intricate, experimental album that explores the very nature of heartbreak.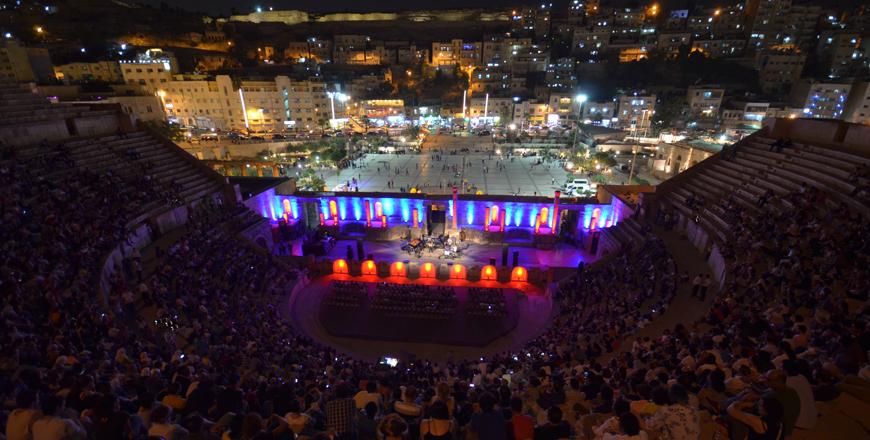 Aug 04,2015
AMMAN – Music makes a difference in difficult times and plays an important role in easing the pressure, offering an escape from the scenes o
Newsletter
Get top stories and blog posts emailed to you each day.