You are here
'5,000 Russian tourists entered Kingdom in two months'
By Dana Al Emam - Mar 23,2016 - Last updated at Mar 23,2016
AMMAN — Jordan succeeded in attracting around 5,000 new Russian tourists over the past two months as a result of televised and social media promotion campaigns in the Russian language, a senior official said Wednesday.
Speaking to the press on the sidelines of the signing of a cooperation protocol with Russia, Minister of Planning and International Cooperation Imad Fakhoury, who co-chairs the Jordanian-Russian ministerial committee, said the tourism sector will be the top priority of bilateral cooperation with Russia in 2016.
He said the Jordan Tourism Board (JTB) launched a promotional campaign on Russian media outlets in the country's language in December of last year, and plans to build "powerfully" on what has been achieved so far.
He described the Russian market as a "promising and very important" market for tourism, adding that a Jordanian delegation from the JTB and 10 private tour operators are participating in the biggest tourism exhibition in Russia.
Fakhoury cited the government incentives given to the tourism sector in mid-last year as a major contributor to enhancing promotional campaigns targeting potential visitors.
The signed protocol includes, but is not limited to, a twinning agreement between Sochi, a Russian city on the coast of the Black Sea, and Aqaba.
Russian agriculture minister and head of the Russian delegation, Alexander Tkachyov, highlighted Jordan's safety as a major attraction point for Russian visitors, seeing "great" potential for enhancing cooperation in the tourism sector.
He said offering competitive prices for services is a central attraction to Russian visitors, noting that Jordan provides distinguished tourism services.
Related Articles
Sep 30,2017
AMMAN — Authorities stopped more than 5,000 alleged violations on water mains and networks since January, government officials said on Satur
Mar 23,2016
AMMAN — Russia will support Jordan's request to join the free trade agreement of the Moscow-led Eurasian Economic Union, under a cooperation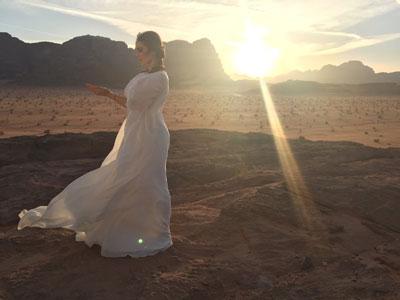 Jan 14,2016
AMMAN — Jordan has taken to the small screen in Russia to promote tourist attractions in the Kingdom with the help of celebrity singer Sati
Newsletter
Get top stories and blog posts emailed to you each day.