You are here
637 arrested, 553 vehicles seized for curfew violations on Friday
Several held for using forged exemption permits, Adaileh says
By JT - Mar 28,2020 - Last updated at Mar 28,2020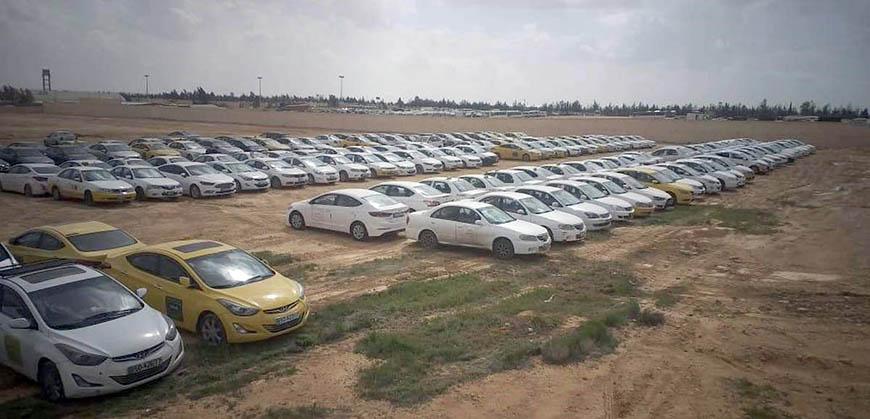 According to the Public Security Directorate, a total of 553 vehicles were seized on Friday for violating curfew orders (Petra photo)
AMMAN — Minister of State for Media Affairs Amjad Adaileh on Friday said that the Kingdom is still witnessing many violations and breaches of the curfew.
Speaking during a joint press briefing with a number of ministers and the Amman mayor at the National Centre for Security and Crisis Management, Adaileh noted that security personnel have arrested a number of people using forged curfew-exemption permits and other people using permits in the names of others, stressing that legal measures will be taken against them, the Jordan News Agency, Petra, reported.
According to the Public Security Directorate (PSD), a total of 553 vehicles were seized on Friday for violating curfew orders. The impounded vehicles will be held in designated yards in Muwaqqar and Swaqa, the PSD said, adding that fines will be levied upon the drivers when they receive their vehicles after 30 days.
Also on Friday, a total of 637 people were arrested for violating the curfew, Petra reported, quoting a PSD spokesperson.
The PSD urged the public to adhere to the orders issued under the Defence Law, adding that "no leniency will be shown towards reckless behaviour".
Adaileh pointed to new measures that aim to provide citizens with basic commodities, strengthen price control and offer a mechanism for transferring the salaries of workers in the private sector using electronic wallets.
The minister added that the government and official teams are following up on the inquiries and feedback of citizens, and are striving to answer them through briefings and statements issued by government officials "with all transparency and responsibility", to avoid rumours and provide accurate information.
Newsletter
Get top stories and blog posts emailed to you each day.