You are here
6,950 prospective candidates registered for August local elections
By Dana Al Emam - Jul 06,2017 - Last updated at Jul 07,2017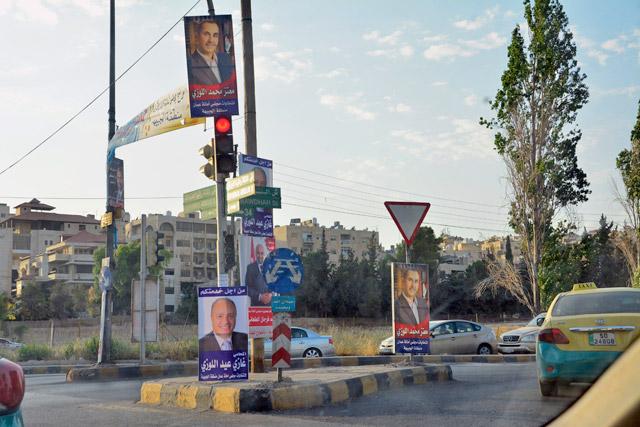 The number of constituencies in the Kingdom, under the 2017 amendments to the by-law of electoral districts of governorate councils, is 158, which will see the election of 12 governorate councils (Photo by Amjad Ghsoun)
AMMAN — A total of 6,950 Jordanians have registered for their candidacies for the upcoming local and municipal elections, the Independent Election Commission (IEC) announced on Thursday.
For the Greater Amman Municipality (GAM) council membership, 140 men and 13 women registered to compete as candidates in the August 15 local and municipal elections, said IEC Spokesperson Jihad Momani.
Meanwhile, 1,195 men and 119 women registered to run for governorate council membership across the Kingdom, and 3,772 men and 1,094 women registered as candidates for membership of municipal and local councils (elected as sub-councils to run the municipal affairs of districts within the same municipality).
Regarding mayoral candidates, 611 men and 6 women have registered over the three-day period, which concluded on Wednesday, Momani added.
Under the municipalities and decentralisation laws, the IEC will decide on accepting or rejecting candidacy applications within seven days, as of Thursday, IEC President Khaled Kalaldeh said.
In a statement sent to The Jordan Times, Khalaldeh added that the commission's council has to justify rejection and notify rejected applicants so they can practise their right to challenge the decision at a court of first instance, within a three-day-period following the day of notification.
The courts looking into rejection complaints will study the claims and decide within three days. The courts' decisions will be final, Kalaldeh added.
Meanwhile, candidates' final lists are expected to be ready on July 31, after the conclusion of the judicial appeal period, according to Momani.
The lists of accepted and rejected candidacy applications will be available on the IEC's website for two days following July 31, after which voters will have a three-day-period to challenge the decision of the court of first instance, Momani noted.
On a different note, the Jordan News Agency, Petra, reported that two candidates have won two mayoral seats by acclamation in Qatraneh town, north of Karak Governorate, and Greigrah in Aqaba Governorate.
Petra also reported that five candidates, including one woman, have won by acclamation the five seats allocated for the Zahraa local council in Karak's Faqou District.
Commenting on winning by acclamation, Momani said it is illegal to announce any winners at this stage or at any time before the candidates' final lists are released.
"Even if there is a sole candidate for a seat, or if the number of candidates is equal to the number of council seats, we cannot announce winning by acclamation yet," he told The Jordan Times, adding that the IEC will announce these winners and the areas that will not witness elections at an earlier stage.
Regarding the percentage of women candidates, he said the IEC expected more women to register their candidacies, adding that it is also too early to judge the numbers, or whether they will occupy all quota seats, before candidates' lists are finalised.
While the number of women mayoral candidates is "very low", the number of women candidates for other seats is nearly similar to the 20 per cent average representation rate for women in local and municipal councils, Momani underlined.
The number of constituencies in the Kingdom, under the 2017 amendments to the by-law of electoral districts of governorate councils, is 158, which will see the election of 12 governorate councils.
Eighty-five per cent of the council seats will be elected and 15 per cent appointed by the Cabinet, under the by-law governing the process.
The 158 districts involve 304 seats that are distributed as following: Amman is divided into 32 districts with 53 seats; Irbid (30-41); Balqa (12-23); Karak (10-24); Maan (9-16); Zarqa (13-30); Mafraq (8-35); Tafileh (7-15); Madaba (7-16); Ajloun (7-19); Jerash (7-17); and Aqaba (7-15).
Under the Municipal Elections Law, each eligible voter will vote on two separate ballots: one for the mayor and another for one local council member.
There are 100 municipalities, excluding the Greater Amman Municipality, in each of which a 25 per cent quota is set for women who are not directly elected.
Related Articles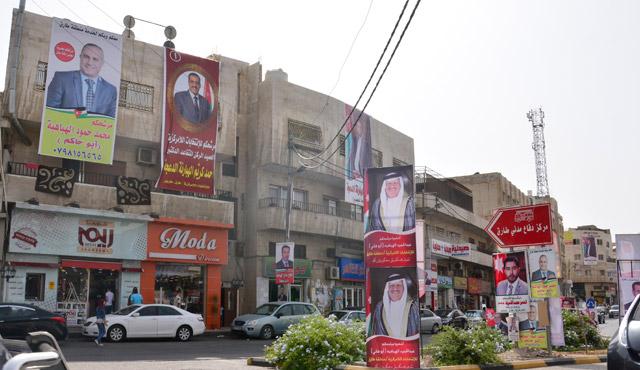 Jul 16,2017
AMMAN — While the final lists of candidates for the upcoming local elections will be announced on August 1, women have so far won 66 local c
Jul 03,2017
AMMAN — On the first day of candidacy registration for the upcoming local twin elections, 3,955 Jordanian men and women registered across th
Aug 02,2016
AMMAN — Prospective candidates can register to stand for the September 20 parliamentary elections in the period from August 16 to 18, the In
Newsletter
Get top stories and blog posts emailed to you each day.