You are here
890 labour protests registered last year — report
By Hana Namrouqa - Apr 02,2014 - Last updated at Apr 02,2014
AMMAN — A total of 890 labour protests were organised last year, only 5.7 per cent of which partially or completely achieved their goals, according to a report released on Wednesday.
Strikes comprised 53.9 per cent of the total number of labour protests; sit-ins constituted 31.7 per cent; and threats to organise protests were 11.9 per cent, according to the report, which was issued by the Phenix Centre for Economic and Informatics Studies and prepared in cooperation with the German Friedrich-Ebert Stiftung (FES) office in Amman.
Labour protests also included unilateral actions, such as self-harm or even committing suicide, according to the report, which indicated that this kind of "activism" comprised 2.5 per cent of the total number of protests.
"Self-harm, suicide and suicide threats for reasons related to work have largely increased during the year 2013, as 23 cases of suicide and self-harm were registered, resulting in two deaths and several severe injuries," the report said.
While almost half of the labour protests last year were carried out by public sector employees, some 359 protests (40.3 per cent) were staged by private sector workers and 5.5 per cent of the gross total were held by the unemployed, whose only demand was job opportunities.
The number of labour protests slightly dropped in 2013 compared to 2012, when 901 demonstrations were organised, according to the report.
At a press conference to announce results, Ahmad Awad, director of the Phenix centre, said the high number of protests in 2013 highlights that both the public and private sectors continue to suffer from decreasing levels of adequate work and worker satisfaction.
"The reasons for the high number of labour-related protests are various… however, low wages are the main motivation for most people to carry out protests. A total of 49.7 per cent of the labour protests came on the heels of complaints about low wages and benefits as well," Awad noted.
In addition, work conditions have deteriorated for the majority of employees, he said.
The report showed that workers in different sectors do not enjoy the basic labour rights guaranteed by the Labour Law, such as daily working hours, leave, professional safety conditions, social security and health insurance benefits, Awad added.
"About 44 per cent of workers in Jordan do not enjoy any form of social protection," the report indicated.
FES Resident Director Anja Wehler-Schoeck said the high number of labour protests is a positive indication that reflects an improvement in the exercise of freedom of speech and assembly.
However, Wehler-Schoeck added that the high number of protests is also a sign of social injustice and economic disparity.
She advised policy makers to take the report's results and recommendations into consideration, warning that social discontent is a threat to social harmony.
The annual report, which monitors and investigates the local labour market at both the policy level and the grass-roots level, recommended that wages in both the private and public sectors be reconsidered.
"Wages are extremely low when one takes into account the absolute poverty line and the need to be linked to the inflation rate," the report concluded.
In addition, the social security umbrella should be expanded to include all workers in Jordan, and all subscribers to the Social Security Corporation should be provided with health insurance, as half of the workers in Jordan lack any form of health insurance.
"Article 31 of the Labour Law, which restricts unions in the public sector and allows for collective layoffs, should be amended," the report recommended.
Related Articles
Jan 21,2016
AMMAN — The German Friedrich-Ebert Stiftung (FES) will continue to work with Jordan's civil community to support local and regional politica
Mar 16,2015
Last year witnessed a "remarkable" drop in the number of labour protests despite the lack of measures to improve workers' conditions, according to the Phenix Centre for Economic and Informatics Studies.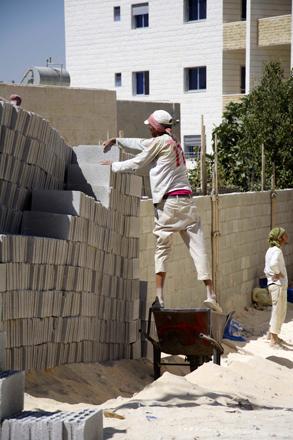 Apr 09,2017
AMMAN — Labour protests increased by 22 per cent last year, a rise which reflects the gravity of Jordan's socioeconomic crisis, a new r
Newsletter
Get top stories and blog posts emailed to you each day.