You are here
Three police officers killed, 5 injured during raid on Dalabeeh's murderer
9 suspects who embrace takfiri ideology arrested after shootout
By JT - Dec 19,2022 - Last updated at Dec 19,2022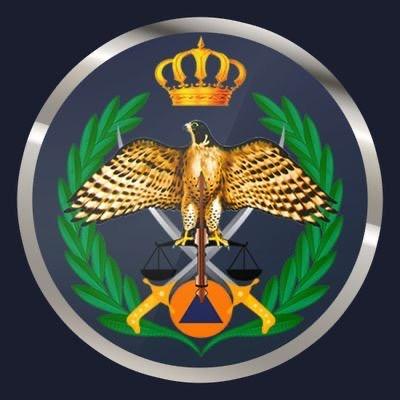 AMMAN — Three police officers were killed and five other officers injured during a raid on the hideout of the suspected killers of Colonel Abdulrazzaq Al Dalabeeh in the southern governorate of Maan on Monday.
The Public Security Directorate (PSD) announced the deaths of Captain Ghaith Rahahleh, Second Lieutenant Mutaz Najada and Corporal Ibrahim Shaqarin, who were killed during the raid.
Colonel Dalabeeh, who was the deputy director of the Maan Police Directorate, was shot in the head while handling riots in the Al Husseinieh region, 60km north of Maan, on Friday. During the riots, two other officers were injured and were taken to hospital.
The suspected killer of the officer is reportedly a follower of the takfiri ideology, an extremist and radical ideology. The suspect was killed and eight others were arrested during the raid, the PSD announced, adding that investigations are still ongoing.
The suspect killed in the Husseinieh raid was born in 2002. One of his brothers was killed in Syria five years ago and the other is currently imprisoned on terrorism-related charges, according to Al Mamlaka TV.
Al Mamlaka added that dozens of armoured public security vehicles have been seen in multiple streets in the Husseinieh region, and noted that flow of traffic to and from Husseinieh is proceeding as usual.
Also on Monday, nine suspects were arrested in connection with the killing of Dalabeeh, the PSD said.
"The suspects include four brothers of the killed terrorist who fired at security forces, three sons of one of the suspects and two others who were in their company," a PSD statement said.
The suspects were in possession of automatic weapons and a large amount of ammunition, according to the PSD.
The PSD said that a special security force conducted a raid on a terrorist cell in Al Husseinieh after investigations uncovered a group of brothers who embrace the takfiri ideology, according to the statement.
As the police were heading to the cell, one of the suspects started shooting at the force with an automatic weapon, which required the security personnel to apply the rules of engagement.
Evidence from the crime scene indicated that most members of the cell embrace the extremist ideology.
The directorate said that investigations into the arrested suspects were ongoing and that results of the investigation will be announced as soon as the case is referred to the judiciary.
The PSD said that it will continue its efforts to serve the country and protect public safety.
Related Articles
Mar 14,2023
AMMAN — On Tuesday, a case involving a group of suspects who allegedly killed four police officers in the southern governorate of Maan in De
Jun 20,2023
AMMAN — Eight men, who are standing trial at the State Security Court (SSC) on charges of killing four police officers and other terror-rela
Jul 12,2023
AMMAN — The Public Security Directorate (PSD) on Wednesday announced that the last suspect wanted on charges of killing four police officers