You are here
Activists urge justice for torture victims
'Gov't plans to open special shelter for women placed in protective custody'
By Rana Husseini - Oct 25,2016 - Last updated at Oct 25,2016
AMMAN — Activists and government entities on Tuesday stressed the importance of securing justice for individuals whose rights were violated while in detention.
At a round-table discussion on human rights in Jordan and torture prevention, participants also agreed to step up their work to improve the treatment and conditions of detainees and to enhance personal freedoms in the Kingdom.
The discussion was organised by the Danish Institute against Torture (Dignity), as well as local and government institutes.
"We have to start seriously to think of ways to ensure justice, including rehabilitation and compensation for individuals whom the court has proven were tortured while in detention," said Nisreen Zreiqat, who heads the National Centre for Human Rights' (NCHR) Criminal Justice Unit.
Although there are not many cases of alleged torture, "we have never heard of any individual who has been compensated for being tortured", added Zreiqat, who is also the acting commissioner for Public Rights and Fundamental Freedoms at the NCHR.
Lawyer Eva Abu Halaweh of the Mizan Law Group, echoed Zreiqat's pleas, and said that several points should be considered, "in addition to the compensation [of victims] and legal prosecution of torture perpetrators".
"The victims should receive a proper apology and confession by the perpetrator, and we should also think of ways to rehabilitate these individuals," Abu Halaweh said.
Both Abu Halaweh and Zreiqat stressed the need for the Kingdom to sign the Optional Protocol to the Convention against Torture and other Cruel, Inhuman or Degrading Treatment or Punishment.
"This protocol is important because one of its main clauses stipulates the need for local and international organisations to conduct unannounced as well as regular visits to detention centres and correctional and rehabilitation facilities," Abu Halaweh told The Jordan Times.
As the situation stands now, she explained, "visits to such facilities are conducted in accordance with the relevant authorities".
Earlier in the day, Basil Tarawneh, the government coordinator on human rights, stressed the government's commitment to safeguarding the rights of all citizens and ensuring better investigations in torture claims.
"The government accomplished an important step by referring five alleged torture cases to the Police Court recently for prosecution, and this is an important step that will guarantee the rights of detainees in Jordan," Tarawneh said.
The coordinator said future steps by the government will include training courses and closer cooperation with civil society.
Public Prosecutor Rami Tarawneh also spoke at the event, and stressed that the special register at the prosecutor general's office in Amman follows up on all allegations of torture.
"We are following up on all cases and documenting them in a special database for future examination and analysis," he said.
Meanwhile, Mohammad Ensour from the Ministry of Justice announced that the government is in the final stage of opening a special shelter for women who are placed in protective custody by the administrative governor in correctional and rehabilitation facilities for their own safety.
"We all know that there are some women whose lives are under threat by their families for reasons related to 'family honour', and we are committed locally and internationally to finding an alternative and a dignified solution for them," Ensour said.
The ministry official said the project is awaiting approval from the Cabinet.
Participants also raised the issue of gag orders that are occasionally imposed on the media in some cases related to terrorism, which they said contradicted the Kingdom's commitment to ensuring access to information for all.
In response, Judge Mahran Mahadin from the General Intelligence Department said that "some cases are delicate and if covered in the media or open to comments in social media could cause disturbances to the safety and security of the country".
Prosecutor Rami Tarawneh also highlighted the dangers of "allowing some controversial cases to be covered by the press".
"We have some cases that have an extreme religious angle, which... could cause sedition in society," he said.
Søs Nissen, programme manager of Dignity's regional office, stressed the importance of dialogue between local and government entities.
Nissen also praised Jordan's experience and achievement in combating torture, saying that many countries in the region "have followed the steps of Jordan and learned from the experience of the civil society and government institutes".
The participants also touched on the Karama project, jointly run by Dignity, the Justice Ministry, the NCHR and Mizan, that aims at improving the way detainees and inmates are treated, and the conditions in detention and correctional facilities.
The Karama project also aims to strengthen the professional capacity of law enforcement institutions to prevent torture and ill treatment, and to respond appropriately and effectively when such acts occur.
It seeks to ensure that torture and ill-treatment are documented, prosecuted and redressed in accordance with international legal standards.
The programme is funded by the Danish foreign ministry under the Danish-Arab Initiative.
"The outcome and recommendations by the participants in today's meeting will help us build on what we have achieved and will also be our guideline for our future work and projects with governmental and non-governmental organisations dealing with torture and detention issues," said Lubna Nasser, Dignity's country representative.
Related Articles
Apr 03,2016
AMMAN — Activists and government entities involved in the third phase of Karama project that addresses torture and abuse claims vowed on Sun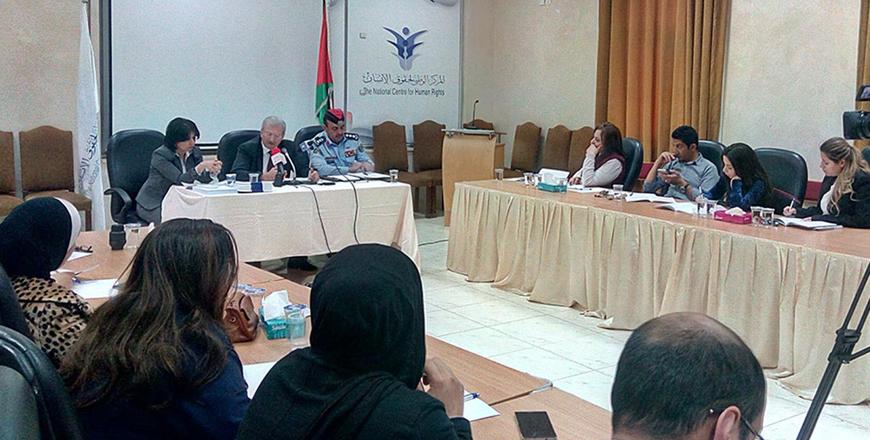 Apr 11,2017
AMMAN – A report on the conditions in temporary detention centres was released on Monday, outlining the recurrence of late-night security ra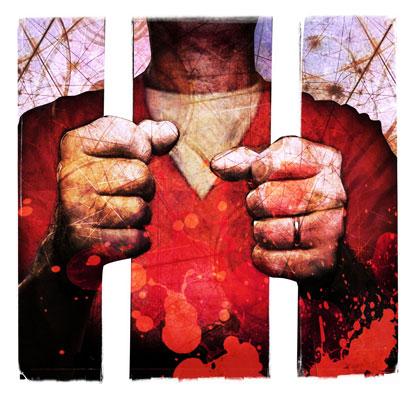 Nov 01,2016
AMMAN — Administrative detention of women under the pretext of protection against murder is "illegal" and forms a clear violation of equalit
Newsletter
Get top stories and blog posts emailed to you each day.