You are here
Amateur filmmaker uses medium to combat street harassment
By JT - Dec 15,2016 - Last updated at Dec 15,2016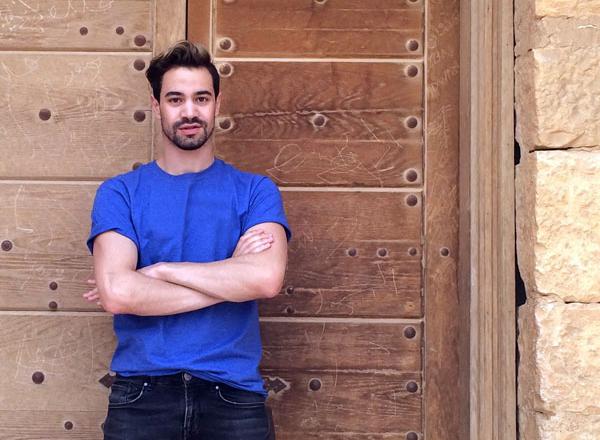 Alaa Sa'di feels that it might be easier for a man to reach out to other men when talking about gender issues (Photo courtesy of UN Communications Group)
AMMAN (UN Communications Group) — When Alaa Sa'di heard about PLURAL+ Film festival, an initiative of the UN Alliance of Civilisations and the International Organisation for Migration, he felt the urge to produce a short video on an issue that has worried him for a long time: street harassment.
Sa'di is not a professional filmmaker, nor did he own professional equipment. He also did not have a crew to work with him.
Gradually, his project became a family affair, with one of his cousins behind the camera and another taking up the lead role.
Sa'di does not consider himself an activist, but he cannot help but denounce an issue such as street harassment.
When his two-minute video, "As I want", was awarded in the PLURAL+ Film festival in 2013, he felt that he did not make real change, as it was not broadcast in Jordan.
But three years later, in October 2016, PLURAL+ Film festival organised movie screenings in Amman.
Initially, Sa'di was afraid of the reaction of the public, as street harassment remains a very sensitive topic in the Arab world.
But then he realised that many people are supporting him, including his family and friends.
The amateur filmmaker believes it might be easier for a man to reach out to men when talking about gender issues.
Growing up with his mother and sisters, Sa'di was very much aware of daily obstacles faced by many women.
In his opinion, the responsibility of media and culture is fundamental.
For example, pop culture in Arab countries has a strong influence on the way society perceives women.
When the whole family sits in the living room to watch TV, the model of women they see is objectified girls in music videos or in soap operas.
Some young girls and boys in this part of the world have started thinking that all Syrian women are submissive and traditional as the women in "Bab Al Hara", the Syrian soap opera, or that all Lebanese women walk in the street half-naked.
These stereotypes are very damaging and increase the prevalence of street harassment.
"If women represent the honour of the family, then men should be committed to abstain from using violence against what embodies our own honour," Sa'di said.
Fathers are sometimes afraid of allowing their daughters to walk alone in the streets because they know they might be harassed. They fear for them and seek their protection by denying them such freedom.
But this is not the solution, according to Sa'di.
The solution is to put an end to harassment, and this is something that can be done at an individual level, he says.
Many men are not comfortable with harassment, but when they are together in a group, they are afraid of being marginalised by the others if they do not act according to the stereotypes of masculinity. If more men were ready to condemn harassment, society as a whole would change, according to Sa'di.
"As I want" can be streamed on http://pluralplus.unaoc.org/. More information on the PLURAL+ Film festival initiative is also available on the website.
This story was contributed by the UN Communications Group in Jordan as part of the "16 Days of Activism against Gender-Based Violence" campaign
Related Articles
Oct 19,2016
AMMAN — Syrians living in Zaatari can tell the camp's stories better than outsiders, says refugee Khaldiah Ali, who has filmed a short docum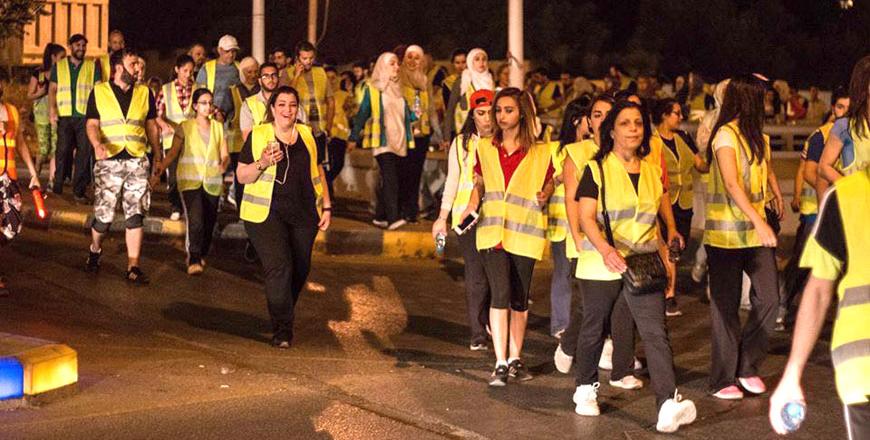 May 25,2016
AMMAN – Around 100 residents of Amman took the streets earlier this week to raise awareness on verbal harassment some women experience when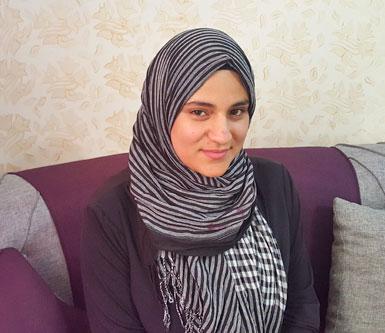 Nov 30,2016
AMMAN (UN Communications Group) — A 17-year old woman who came to Jordan four years ago won the first award in her life when she participate
Newsletter
Get top stories and blog posts emailed to you each day.