You are here
From Amman, Syrian students talk to US counterparts about life in refuge
By Suzanna Goussous - Apr 23,2015 - Last updated at Apr 23,2015
AMMAN — From a small classroom in Mahatta Community Centre in Amman, Syrian students were able to speak to US counterparts this week about their country, and their fears and hopes in refuge.
About 20 Syrians participated in a video conference with American students on Tuesday organised by Global Nomads Group (GNG), in cooperation with Save the Children – Jordan.
The event was part of a two-day series of video-conferencing held over the course of two weeks between American and Syrian students to exchange viewpoints on the major issues facing their countries, according to organisers.
For the first session, organisers used virtual reality to help the US students experience everyday life in Syria.
"Once students wear the goggles, they can experience life happenings in Syria. We worked with Immersive Journalism to recreate a scene from Aleppo," said Grace Lau, deputy director at the New York office of GNG, an NGO that promotes international dialogue.
Ihab Salameh, head of GNG's office in the region, told The Jordan Times the scene depicted shows a little girl singing in the streets of Syria, when suddenly, a bomb explodes next to her.
Through virtual reality, American students get to experience the Syrian reality and connect with students who actually experienced it, he noted.
Using this technology adds a human element to the discussion, according to Lau.
"We aim to add empathy and a human touch to the conflict and debate life as a result of conflict," Lau said. "Young people are generally more open, so we want to build a relationship of mutual understanding and authentic human experience."
"The conference follows a curriculum set by our New York office that includes different discussion topics to understand each other's backgrounds and implement it in our daily life and academic career," Lau said.
Agnes Montanari, a teacher at Save the Children Jordan, told The Jordan Times the discussion broke some stereotypes of both cultures.
"I have been teaching here for seven years now and I've noticed that no matter how different they are, [students] still like learning and knowing more," Montanari said.
"The conference gave them the opportunity to talk openly about the conflict in Syria in a more objective way," she said. "Syrian students pass on information as first-hand witnesses, letting them know what happened from the first demonstration back in 2011, to the first time they had to leave their houses, and finally to their decision of leaving their country."
The students discussed how the Syrian conflict started as a local affair and then grew into a regional and international concern.
American students asked about local issues in Jordan, and the relations between Jordanians and Syrians.
"The problems started after the civil war in Syria... Syrians are now taking jobs in the Jordanian market, which is affecting the locals," a participant said.
The students also discussed education and healthcare in America, and the Syrians voiced hope and desire for unity.
Both groups agreed on the importance of respecting women's rights and pay equity.
Related Articles
Apr 26,2017
AMMAN — Six years since the start of the war in Syria and the refugee crisis, one non-profit organisation plans to gather 45 youth ambassado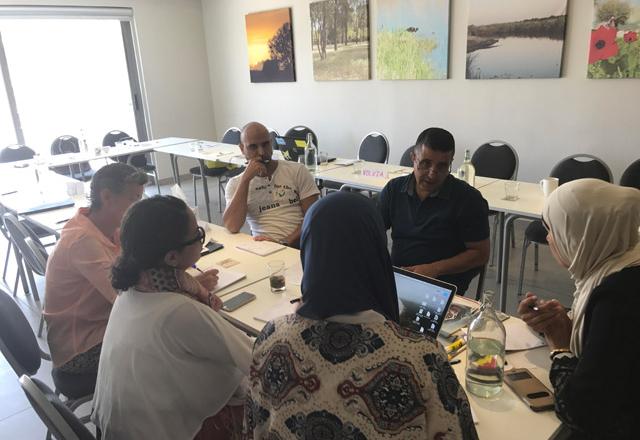 Jul 24,2017
AMMAN — Teachers from Jordan, Morocco and the US have been working together in an exchange programme to promote global citizenship, empathy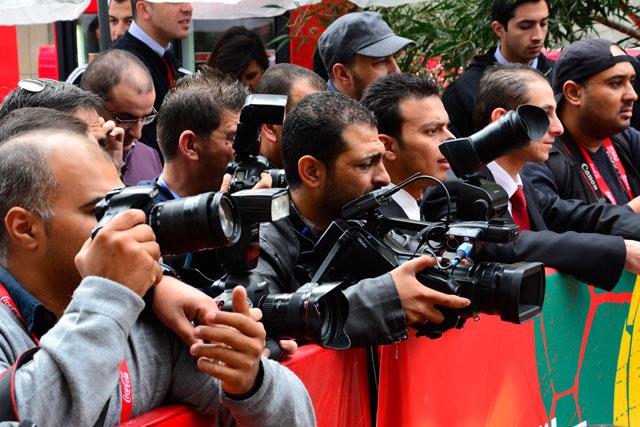 Dec 11,2016
AMMAN — Although a tough job, photojournalism is an important medium to document events around the world and to capture the essence of certa
Newsletter
Get top stories and blog posts emailed to you each day.