You are here
Authorities preparing to disburse second tranche of fuel compensation
By Omar Obeidat - Aug 04,2014 - Last updated at Aug 04,2014
AMMAN — The Ministry of Finance has started preparations to distribute cash payments under the second tranche of the targeted fuel compensation to low- and medium-income Jordanians for this year, a government official said Monday.
Income and Sales Tax Department Spokesperson Musa Tarawneh told The Jordan Times over the phone that eligible households will receive the payments next month.
He noted that the ministry has sent circulars to other ministries and government departments to request lists for their employees to prepare a database of eligible beneficiaries.
"The committee in charge of distributing cash support is scheduled to meet this Tuesday to decide on the exact date to start cash disbursement," Tarawneh said.
He added that nearly 900,000 families — around 4.5 million individuals — received cash payments under the first tranche distributed earlier this year.
The value of the first tranche was around JD88 million, the spokesperson said, adding that government has allocated JD210 million in direct cash compensation for fuel.
In 2013, the value of the compensation was JD300 million.
The direct financial assistance system, disbursed over three instalments, was implemented after the government's decision to lift fuel subsidies in November 2012.
Under the currently implemented system, each individual from households that consist of six members or less, and whose income is less than JD800 a month or JD10,000 a year, is entitled to JD70 annually to compensate for the price increases.
Public sector employees, civil and military retirees, Social Security Corporation pensioners and National Aid Fund beneficiaries receive the cash through their bank accounts.
Private sector workers and the unemployed can collect the payments from the Housing Bank.
Official figures estimate that around 70 per cent of Jordanians are eligible to benefit from the cash support.
Related Articles
Sep 14,2014
Around 162,152 families had received the second tranche of cash payments replacing fuel subsidies by Saturday, the Income and Sales Tax Department said Sunday.
Apr 30,2014
The Income and Sales Tax Department (ISTD) on Wednesday finished the disbursement of the first tranche of fuel compensation for 2014.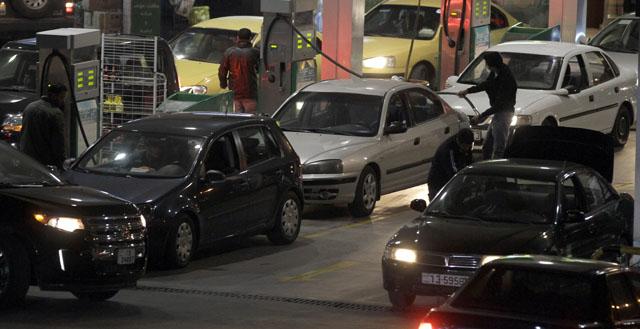 Nov 27,2014
The government will not disburse the third tranche of cash payments to households in compensation for removing fuel subsidies, as international oil prices have been below $100 a barrel for more than two months, a government official said Thursday. 
Newsletter
Get top stories and blog posts emailed to you each day.