You are here
Candidacy application for local polls starts Monday
Election body announces eligibility terms, requirements
By JT - Jul 01,2017 - Last updated at Jul 01,2017
Election officials take part in a recently completed training course ahead of the Independent Election Commission's Saturday announcement of the start of the candidacy stage and its requirements (Photo courtesy of Independent Election Commission)
AMMAN — Filing candidacy applications for the August 15 local elections will start on Monday and last for three days, the Independent Election Commission (IEC) announced on Saturday.
IEC President Khaled Kalaldeh said that those willing to run for the governorate and municipal twin elections are required to submit their applications personally at election committee offices across the Kingdom during the official working hours, noting that candidacy application forms are available at the IEC website:www.iec.jo.
In an IEC statement, carried by the Jordan News Agency, Petra, Kalaldeh added that those interested in assuming posts as heads or members of municipal or local councils must have completed 25 years of age on Monday.
Candidates must have submitted their resignations from their current jobs one month prior to the date of applying for candidacy if they are employees or workers of any ministry, government department, public institution or municipality.
Municipalities' lawyers wishing to register their candidacy should terminate their contracts with their employers within the said period.
No applicant is eligible if he/she was a member of any non-Jordanian political party, or have been convicted of a crime or felony involving a breach of honour or public trust.
They should not have been ruled to be bankrupt without having legally regained their status and cannot be members of Parliament.
A person willing to run for the mayorship or membership of a municipal or a local council should present a financial clearance from the municipality upon submitting the candidacy application.
They also have to pay to the municipality's accountant the amount of JD200 if they are vying for the post of mayor or municipal council member and JD100 for would-be local council members.
This amount will be recorded as revenue of the municipality's fund, and is non-refundable, with the exception of the persons whose candidacy application is rejected, in which case they will be refunded the amounts paid, according to the instructions posted on the IEC website.
As for governorate council elections (a.k.a decentralisation elections), nomination applicants must be Jordanians for at least the last 10 years, registered in the final voter list of their electoral district and have completed 25 calendar years of age on the day of polling.
They must not have been sentenced for bankruptcy, unless their legal status has been duly rehabilitated, nor have been convicted of a felony, a dishonourable offence, a public morality offence, or abuse of credit, even if pardoned.
In addition, they must not be members at any non-Jordanian political organisation or party.
As for would-be governorate council membership candidates who are MPs or officials, they must have submitted their resignation 15 days before the date set for nomination registration.
The same condition also applies to those who run for the post of mayor of Amman, members of the Greater Amman Municipal Council, and employees of Amman municipality, chairs, members and employees of municipal and local councils and employees of Arab, regional and international organisations.
Any person wishing to nominate himself/herself for governorate council membership is required to pay to the Ministry of Finance or any of its directorates a non-refundable amount of JD250 as revenue to the Treasury.
In a related development, Municipal Affairs Minister Walid Masri on Saturday decided to extend the working hours of financial and land and building departments until 3:30pm during the three days of candidacy application between Monday and Wednesday, Petra reported.
Hussein Mheidat, director of the council department at the Municipal Affairs Ministry, said that the decision is aimed at facilitating procedures for people willing to run for the elections.
Related Articles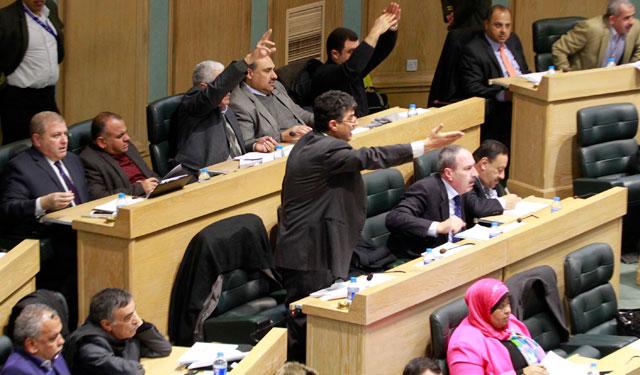 Feb 22,2016
AMMAN — The Lower House on Monday approved 46 out of the 68 articles of the draft elections law, including a provision stipulating the open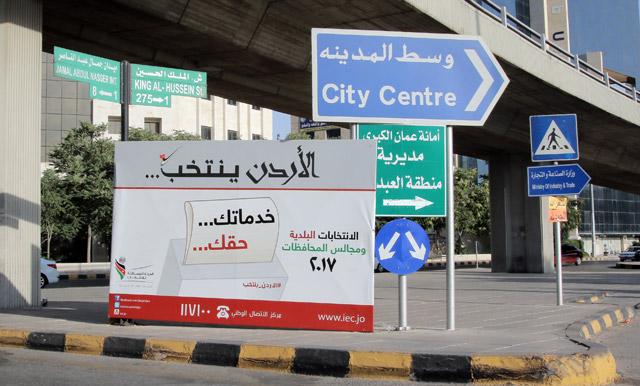 Jul 03,2017
AMMAN — On the first day of candidacy registration for the upcoming local twin elections, 3,955 Jordanian men and women registered across th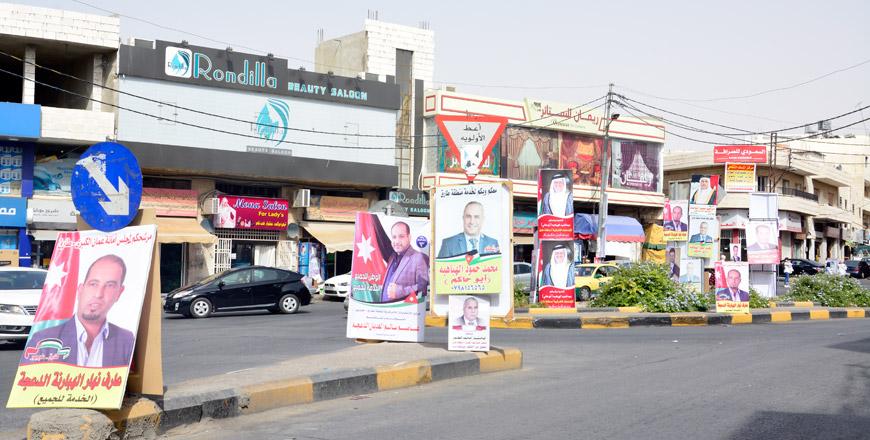 Jul 31,2017
AMMAN — The Independent Election Commission (IEC) will not carry out local elections in 21 councils across the country, as candidates have w
Newsletter
Get top stories and blog posts emailed to you each day.