You are here
Christmas season's festivities kick off at The Boulevard
Visitors say celebrations show spirit of harmony in Jordan
By Suzanna Goussous - Dec 10,2016 - Last updated at Dec 10,2016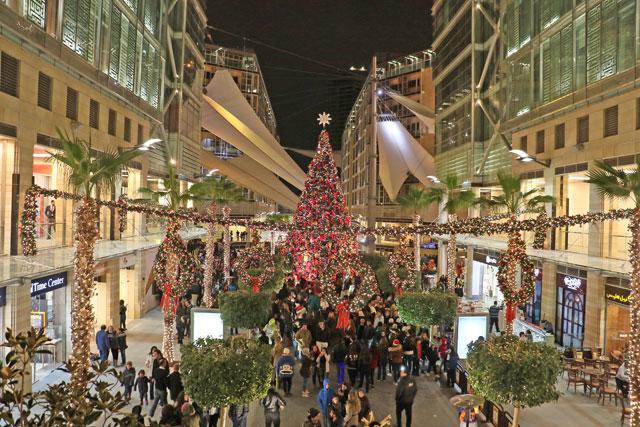 Visitors are seen near the Christmas tree at The Boulevard in Abdali on Thursday night (Photo by Osama Aqarbeh)
AMMAN — Adopting the theme of a "Classical Christmas", The Boulevard in Abdali launched its season's festivities for all ages, organisers said at the tree lighting event on Thursday.
For the fourth consecutive year, The Boulevard is holding its Christmas celebrations featuring open markets with several activities throughout the holiday season, slated to continue through January 7.
Visitor Tania Salameh said the Christmas spirit in Jordan this year shows the harmony among Muslims and Christians.
"It's very heart-warming to see the beautiful spirit of the season among followers of different faiths and from different backgrounds. They are all here celebrating and exchanging wishes," Salameh said.
From Malaysia, Rayzal Yong said he is currently visiting Jordan for the first time and is excited to celebrate the holiday season with Jordanians.
"Christmas has its special celebrations in all countries. In Jordan, it's very amusing to see people from all ages celebrate and share the spirit. My friend was here last Christmas and witnessed the lighting ceremony of the Fuheis tree," he added.
For a visitor from a Gulf Arab country, Jordan "always shares unique festivities" when it comes to celebrating religious and official occasions.
"We like to come to Jordan during this time of the year because it has a nice atmosphere and people are friendly; the weather is also very different… It's a nice way to spend time with your family. My five-year-old son loves the decorations," she told The Jordan Times.
Omar Agha, The Boulevard's CEO, said this year, the venue is open for more day-long activities for adults, children and families.
"This year we wanted Christmas celebrations to be special… We wanted people to experience Christmas not just by visiting the tree at The Boulevard, but by really having a full joyful experience all throughout the month," he told The Jordan Times.
Agha said many guests from around the world are expected to visit Jordan to take part in its Christmas celebrations.
"We expect people from all walks of life to come and join the celebration during this month, to join this diverse beautiful celebration of festivities," he added.
"It will contribute positively to tourism. In the same manner Jordanians go to different countries to celebrate Christmas [in] December, now Jordanians stay in town and host people from other countries to come and celebrate Christmas in the Jordanian style," the CEO said.
up
38 users have voted, including you.
Related Articles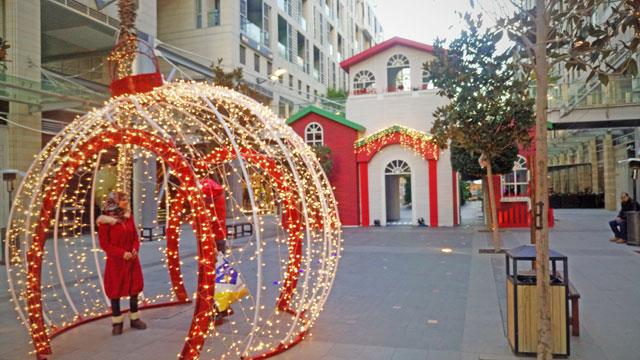 Dec 11,2017
AMMAN — For the fifth consecutive year, The Boulevard in Abdali is spreading the Christmas spirit with celebrations featuring an open market
Dec 07,2016
AMMAN — For the fourth consecutive year, The Boulevard celebrates the opening of the Holiday Season today at 7pm with the Christmas tree lig
Dec 19,2016
AMMAN — Church representatives and residents in governorates across Jordan on Monday announced cancelling Christmas celebrations to mourn th
Newsletter
Get top stories and blog posts emailed to you each day.