You are here
Citizen group to hold event celebrating diversity Friday
By Camille Dupire - Sep 20,2017 - Last updated at Sep 20,2017
AMMAN — Citizen group "Out&About", known for organising walks around Amman with figures like Her Majesty Queen Rania and HRH Princess Iman, is organising "I am the Other" on Friday, an evening of entertainment celebrating the value of acceptance among citizens.
Held at Mazraati farm, on airport road, the event aims to gather people from all walks of life to enjoy an evening of entertainment together, regardless of their difference of background, nationality, age and ability, according to the organisers.
"The idea of the event is to accept and celebrate our differences," said Dalia Bushnaq, one of the founders of Out&About, adding that "yes, we are all different, but we can share good times and treat each other kindly regardless of any differences".
Spreading the values of acceptance, love, forgiveness, peace and benevolence was the idea behind the creation of "Out&About Group" in 2010. Starting off with three people, the group now counts over 22,000 members on its social platform.
Dalia Bushnaq, Bashar Haddad and Rami Doleh began their initiative with the aim of establishing a "global society with a unified set of values helping to spread the concept of global citizenship around Jordan through various social, cultural and charity activities," Bushnaq told The Jordan Times on Wednesday.
For its seventh year anniversary, Out&About seeks to shed light on the value of acceptance, notably by inviting children with mental disabilities to perform a concert during the event. "We are also trying to invite elderly from homes but we haven't had the confirmation yet," Bushnaq noted.
Reflecting their pursuit for diversity and acceptance, the organisers chose a location accessible for all: "People with disabilities, elderly people and parents with strollers can easily access the site," Haddad said.
They also set up free carpooling services for people to access the event's location more easily.
During the event, participants will be able to take part in farming activities, including planting and watering.
They will enjoy a potluck dinner with international foods, as well as traditional games designed by the participants. Interactive theatre sessions will also be available, with training and acting offered by the Out&About group members.
Celebrating the diversity of the participants, the evening will include traditional dances and music from various countries.
"We want to embody the values of acceptance and diversity that we promote, not just theoretically talk about them," said Rami Doleh.
"Our event's name 'I Am the Other' comes from the idea of 'I Am the Other for the Other'. It means we are all different for the person in front of us; yet, we share many things in common," the founding trio explained.
"We believe that society is a beautiful mixture, a wonderful mosaic made of tiny little different pieces," Bushnaq explained, concluding "our differences enrich our lives".
Currently, the group offers regular activities that include the Weekly Book Club, a Sports Day, Discussion Circles, the Hand in Hand initiative, which designs and implements charity programmes, and Mashaweer, which organises walks around the Kingdom while introducing participants to the history and culture behind those streets, among others.
Related Articles
Dec 07,2016
AMMAN — Medical experts and religious scholars from around the world met in Amman on Wednesday to share their views and expertise in healing
Aug 16,2015
AMMAN — Her Majesty Queen Rania, along with HRH Princess Iman, participated in a walk around Rainbow Street in Jabal Amman on Sunday evening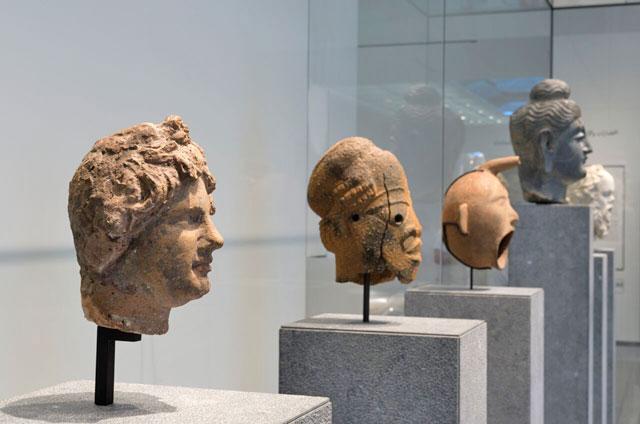 Nov 11,2017
ABU DHABI, UAE –– The planners who had the vision to establish another edition of the Louvre in Abu Dhabi wanted the landmark museum to refl
Newsletter
Get top stories and blog posts emailed to you each day.