You are here
Climate change over the past two decades causes drop in rainfall, prolongs dry spells — study
By Hana Namrouqa - Jun 20,2015 - Last updated at Jun 20,2015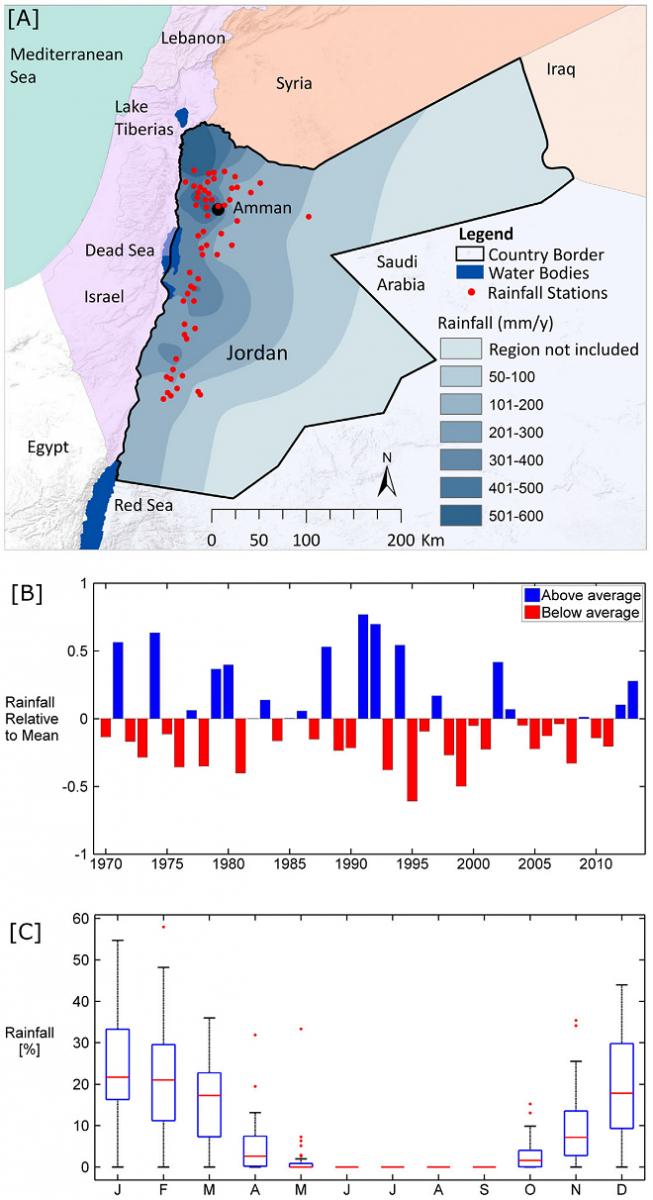 AMMAN — Climate change over the past two decades has caused a drastic drop in rainfall and prolonged dry spells in the Kingdom, which calls for innovative measures to address water shortage locally and regionally, according to a study released on Saturday.
Issued by the Ministry of Water and Irrigation, the study indicated that the country received below average rain in 13 out of 19 years (between 1995 and 2013), while longer periods of drought were witnessed during the same period.
Over the past two decades, the time span of droughts increased to four to five years, whereas they would last for no longer than two years between 1970 and 1994, according to the study, carried out by Stanford University in cooperation with the ministry.
"There is an actual drop in rainfall amounts over the past 19 years; statistics show that the drop is three to 10 times higher than previous climatic estimations," the report said.
Water Ministry Spokesperson Omar Salameh said the study seeks to measure the impact of climate change on rainfall, and it analysed rainfall data and daily readings from 58 stations in the country between1970 and 2013.
"The region will [continue to] be affected by climate change as temperatures will further increase and rainfall patterns will continue to change, which is a threat to Jordan's water security and the sustainability of its economic development," the study indicated.
The average rainfall recorded by the 58 stations is 258 millimetres per year, while evaporation rates exceed rainfall averages, according to the study.
In addition, 38 out of the 58 stations registered a drop of 1.2 millimetres per year in rainfall.
The 2013-2020 Jordan Climate Change Policy suggested that the country will witness a 1-4°C increase in temperatures and a 15-60 per cent decrease in precipitation, which will in turn have serious potential impacts on its natural ecosystems, river basins, watersheds and biodiversity.
Related Articles
Apr 03,2017
AMMAN — Jordan and Bangladesh on Monday signed a memorandum of understanding on climate change cooperation. Under the agreement both co
May 29,2017
AMMAN — The pumping of water from three new wells in Petra District in Maan Governorate has begun at a capacity of 600 cubic metres per hour
Sep 03,2015
AMMAN — Farmers are advised to plant crops that weather the changing climate in Jordan in light of "unprecedentedly high" and sub-zero tempe
Newsletter
Get top stories and blog posts emailed to you each day.