You are here
Coalition formed to increase women's political participation
By Rana Husseini - Oct 08,2017 - Last updated at Oct 08,2017
AMMAN — A women's coalition representing the civil society, parliamentarians and city councils was formed on Saturday, in a bid to increase women's political participation in the Kingdom.
The announcement came during a one-day event organised by the Arab Women Organisation (AWO), in coordination with the National Centre for Human Rights (NCHR), to recognise the 120 women who won seats in local councils and Parliament.
The event, titled "Beyond the Municipal and Decentralisation Elections 2017", was funded by the European Union.
"This is an occasion to thank our courageous women who fought 'the elections' battle' and are ready to fight 'the gender equality battle' by serving people with a gender perspective," said AWO Programme Director Laila Naffa.
She added: "We want to announce the establishment of the Goal 5 Coalition to aggregate the efforts of women in politics and women activists to attain the 17 Goals of the Sustainable Development Goals (SDGs) of the Global Agenda of 2030."
By 2030, Naffa stressed, Jordan must have "at least 50 per cent female representation in the political arena. Why not? We can do it".
Goal 5 seeks to ensure women's full and effective participation and equal opportunities for leadership at all levels of decision making in political, economic and public life and undertaking reforms to give women equal rights to economic resources.
It also seeks to end all forms of discrimination against women and girls everywhere; eliminate all forms of violence against all women and girls in the public and private spheres and eliminate all harmful practices, such as child, early and forced marriage and female genital mutilation.
Addressing the gathering, Minister of Municipal Affairs Walid Masri, who acted as patron of the event, said Jordan is witnessing a "positive indicator" when it comes to women and politics.
In the recent municipal elections, women's representation figures were similar to the numbers of the 2013 elections, with over 30 per cent females appointed and elected.
"The number of women elected and appointed in the past two municipal elections is an indication that voters are convinced that their presence in public offices is important and essential," Masri told the gathering.
He added that women's groups and women in decision making positions "should play a vital role in explaining the current economic situation and the reform process that the government has adopted in terms of cutting down on expenses and depending on ourselves to improve the economy and standard of living in Jordan".
"Women also can play an important role in fighting corruption in Jordan by reintroducing a new value system within their families that focuses on respect, equality and devotion to our country," Masri added.
Meanwhile, Central Badia Deputy Rasmieh Alkaabneh spoke about her own experience in politics.
"I believe women's work in the city councils and Parliament complements each other because sometimes, there are certain matters which could not be solved or achieved if women were not assuming posts in both areas," Alkaabneh said.
She added that the increasing number of women in the city councils and Parliament through direct elections is a "clear indicator that we have proved ourselves in our post because we work for the good of the people".
"They sometimes say that women work against each other or are jealous of each other. I saw our jealousy should be focused on improving our societies and country, not work against each other," Alkaabneh added.
According to a report by the UN secretary general on the progress towards SDGs globally, women's participation in single or lower houses of national parliaments reached 23.4 per cent in 2017, just 10 points higher than in 2000.
Such slow progress suggests that stronger political commitment and more ambitious measures and quotas are needed to boost women's political participation and empowerment, the report said.
Women are still underrepresented in managerial positions. In the majority of the 67 countries with data from 2009 to 2015, fewer than a third of senior and middle-management positions were held by women, according to the report.
Related Articles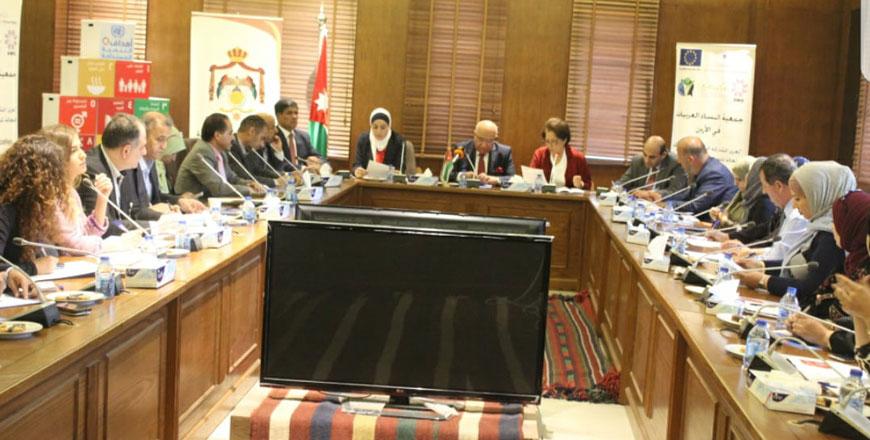 Apr 16,2018
AMMAN — Minister of Political and Parliamentary Affairs and Minister of State Musa Maaytah on Monday said the government will cont
Mar 06,2017
AMMAN — Women activists and female MPs met on Monday to discuss ways to improve gender equality and the empowerment of women and children in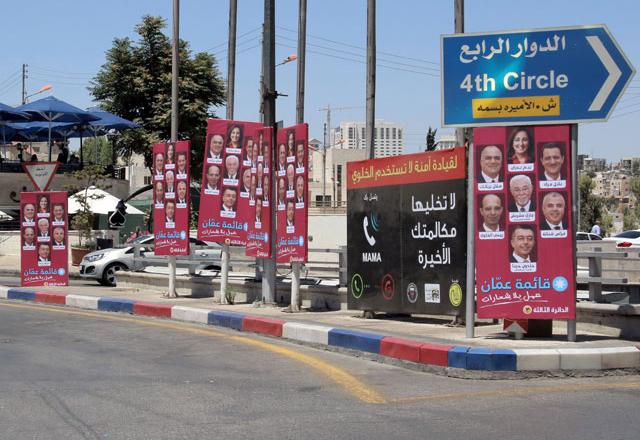 Aug 18,2016
AMMAN — The women's movement has expressed optimism that some female parliamentary candidates could clinch seats outside the 15-seat designa
Newsletter
Get top stories and blog posts emailed to you each day.