You are here
Crackdown to target stores selling PlayStation jailbreak device
By Mohammad Ghazal - Feb 02,2015 - Last updated at Feb 02,2015
AMMAN — The National Library Department (NLD) said Monday it will start a campaign this week to crack down on stores that sell devices used to allow the PlayStation 3 console run pirated games.
The latest editions of Sony's PlayStation 3 do not operate pirated games, but stores in Jordan started importing a device that — if attached to the console — can enable it to run pirated games.
"This is illegal. This is manipulation. We will not allow it," NLD Director General Mohammad Abbadi told The Jordan Times.
The NLD will cooperate with the Jordan Customs Department to look into the issue, Abbadi said, because — at present — importing this device is not banned.
"Every time we crack down on the illegal sale of pirated software and games, stores find a new way to circumvent detection," he said over the phone.
A pirated PlayStation game is sold for JD1 to JD3, according to shops selling pirated CDs and DVDs.
Pirated copies of some games can also be found online for free download.
The price of an original PlayStation game varies depending on how new or popular the game is, and can be over JD60.
In an official statement issued in 2011 when such "jailbreak devices" gained popularity, Sony said their use "violates the terms of the 'System Software License Agreement for the PlayStation 3 System'," which in turn "invalidates the consumer guarantee for that system".
"In addition, copying or playing pirated software is a violation of international copyright laws. Consumers using circumvention devices or running unauthorised or pirated software will have access to the PlayStation Network and access to Qriocity services through PlayStation 3 system terminated permanently," the statement said.
Authorities confiscated more than 48,000 pirated items, including CDs and DVDs, in 2014, according to the NLD.
In 2014, the department confiscated 11 devices used to produce pirated CDs and DVDs. Each device produced 30,000 pirated discs per day, Abbadi said in previous remarks to The Jordan Times.
Software piracy in Jordan dropped by 1 per cent in 2013 and the Kingdom was among five Arab states with the lowest illegal use of unlicensed software, according to a study by the Business Software Alliance (BSA).
The commercial value of unlicensed software in Jordan amounted to $35 million in 2013 compared to $31 million in 2011, according to the BSA study.
The Jordanian Copyright Law stipulates that it is a crime to download software, music or movies that are protected under the legislation. Offenders face a prison sentence of between three months and three years and a fine ranging from JD1,000 to JD6,000.
Related Articles
Dec 10,2014
The National Library Department (NLD) said Tuesday it will launch a campaign next week to crack down on stores selling pirated PlayStation games.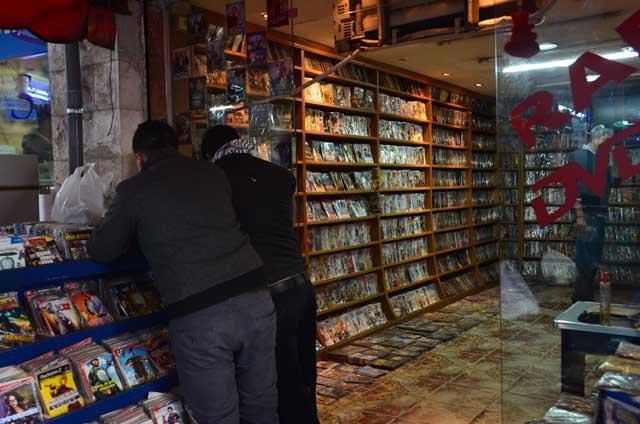 Jul 27,2014
The National Library Department (NLD) said Sunday it fined 28 coffee shops during Ramadan for buying family subscriptions instead of commercial subscriptions to show 2014 World Cup matches at their venues.
Jul 15,2015
AMMAN — The National Library Department (NLD) will launch a campaign to crack down on stores selling pirated items during Eid Al Fitr, which