You are here
Discussions launched on decentralisation law
By JT - Jun 17,2021 - Last updated at Jun 17,2021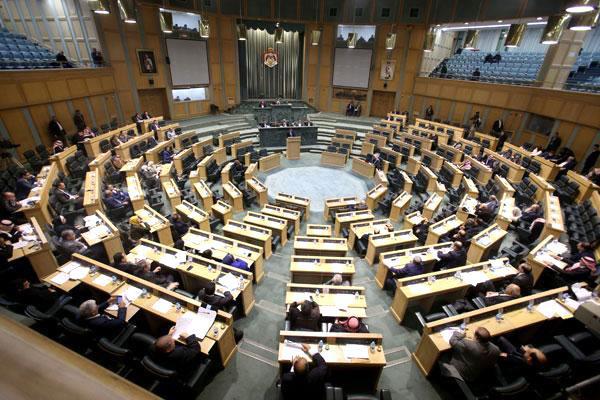 Lower House Speaker  Abdulmunim Oddat on Wednesday announced the launch of a series of  discussion sessions on the 2021 municipal and decentralisation law, which the government referred to the Chamber last month (File photo)
AMMAN — Lower House Speaker Abdulmunim Oddat on Wednesday announced the launch of a series of discussion sessions on the 2021 municipal and decentralisation law, which the government referred to the Chamber last month.
The announcement came during Oddat meeting with heads of governorate councils, women representatives from the councils and former mayors, in the presence of Deputy Prime Minister and Minister of Local Administration Tawfiq Kreishan.
The joint Parliamentary Administrative-Legal Committee tasked with discussing the bill, in collaboration with Al Hayat Centre for Civil Society Development (Rased), will conduct discussion sessions with opinion leaders and stakeholders, according to the Jordan News Agency, Petra.
Oddat said that the Lower House will consider all legal recommendations and best practices that would furnish a law that plugs loopholes and meets aspirations.
The draft law requires extensive counsel as it comes amid a pivotal time as the Kingdom is witnessing a new phase of enactment and modernisation of laws to meet the aspirations of the citizens, he said.
Kreishan stressed the compatibility of discussing the 2021 municipal and decentralisation draft law with the recommendations of the Royal Committee to Modernise Political System.
Highlighting the overlapping competences of municipalities and governorate councils, the minister noted that the new project would enhance the two bodies' cooperation and integration,
He added that the councils will include mayors, representatives from the chambers of industry and commerce, farmers union and reconstruction institutions, besides elected members to achieve integration.
Newsletter
Get top stories and blog posts emailed to you each day.