You are here
Election boycott campaigners 'do not believe in democracy' — IEC
By Omar Obeidat - Jul 27,2016 - Last updated at Jul 27,2016
Independent Election Commission Chief Commissioner Khaled Kalaldeh says inciting voters to boycott the polls contradicts the values of good citizenship (Photo by Osama Aqarbeh)
AMMAN — Those who have called to boycott the upcoming parliamentary elections do not believe in democracy as a tool for change, Independent Election Commission (IEC) Chief Commissioner Khaled Kalaldeh said on Tuesday.
Kalaldeh's remarks followed the launch of a Facebook campaign by a group urging voters to boycott the September 20 elections.
The Facebook page, named "The national campaign to boycott the 2016 elections was created by a group of people in the northern governorate of Jerash," said Kalaldeh, who told The Jordan Times that the IEC was monitoring social media networks to see reactions to the polls.
"There is nothing in the law that can indict people who incite boycotting the elections," he said, adding that the IEC is implementing the law that guarantees the integrity of elections.
In previous years, some political parties boycotted the elections but they were never indicted or accused of breaching the law, Kalaldeh noted.
However, the IEC chief said the act of inciting voters to boycott the elections contradicts the values of good citizenship and democracy.
"Good citizenship entails participating in polls to elect representatives in Parliament to be part of the decision-making process," he added.
The Facebook page claims that would-be MPs will fail to meet the aspirations of the public, just like former lawmakers have.
The Islamic Action Front, the largest opposition party, has announced it will join the race after boycotting the 2010 and 2013 polls, citing alleged vote rigging and its rejection of the notorious one-person-one-vote electoral system.
Related Articles
Aug 03,2016
AMMAN — Minister of State for Media Affairs Mohammad Momani on Wednesday visited the Independent Election Commission (IEC) and met with its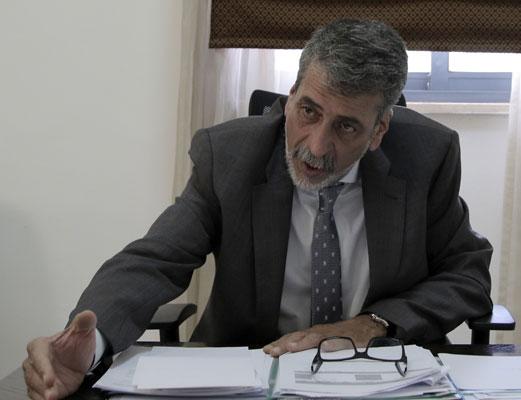 Jun 15,2016
AMMAN – Chief Commissioner of the Independent Elections Commission (IEC) Khaled Kalaldeh on Monday said the electoral oversight body is prep
Aug 21,2016
AMMAN — His Majesty King Abdullah on Sunday stressed his support for the Independent Election Commission (IEC) in its efforts to administer