You are here
Experts welcome political changes 'to cope with present-day challenges'
By Bahaa Al Deen Al Nawas - Sep 29,2020 - Last updated at Sep 29,2020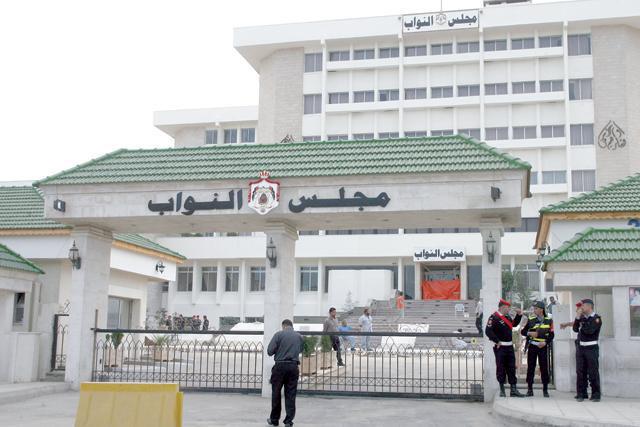 A view of the Parliament building in Abdali, Amman. A Royal Decree was issued on Sunday dissolving the Lower House of Parliament as of Sunday (JT file photo)
AMMAN — Political observers and experts on Monday welcomed the Royal decree to dissolve Parliament as "clear signs of the Kingdom's stability and the desire to enforce necessary changes to cope with present and upcoming challenges".
The implementation of constitutional entitlements by ending the role of the government has been expected for a while, as after four Cabinet reshuffles, "the government still has not created a ministerial team that is able to face the internal and external challenges facing the Kingdom," Jamal Shalabi, professor of political science at the Hashemite University, told The Jordan Times on Monday over the phone.
"Jordan is facing a huge economic problem with increasing debt, and the problem has only intensified with the coronavirus crisis that has been affecting the Kingdom since March," Shalabi said.
Former minister Samih Maaytah said that the dissolution of Parliament and government may be "a routine part" of the constitutional entitlements, but the timing of forming a new government and Parliament is crucial as the Kingdom is going through difficult economic conditions intensified by the COVID-19 crisis.
"The situation is also very difficult in the region as crises continue, especially the developments on the Palestinian scene and the Arab-Israeli relations," Maaytah told The Jordan Times over the phone.
He also linked the upcoming developments with the US presidential election, as the election of either Donald Trump for another term or Joe Biden can impact the course of relations and points of view.
"The commitment of any country to its constitution exhibits its political stability, and Jordan's agenda remained ongoing in spite of the pandemic, sending an important message for all on the Kingdom's stability in spite of some calls for postponing the changes due to the current circumstances," Maaytah noted.
Political analyst and commentator Bader Madi said that His Majesty fully realises the institutional and political growth that developed through the Kingdom's first centennial, which has become "a model" in democracy in taking "the sound decision", even during these unprecedented circumstances.
"The efforts of King Abdullah and the constitutional changes are a local, regional and international message that Jordan is stable and able to directly lead its constitutional institutions to a political and legislative renaissance without hindrances in spite of the COVID-19 crisis and its economic repercussions," Madi told The Jordan Times.
Newsletter
Get top stories and blog posts emailed to you each day.