You are here
Fifth edition of Baladak graffiti event kicks off in Amman
By Muath Freij - May 17,2017 - Last updated at May 17,2017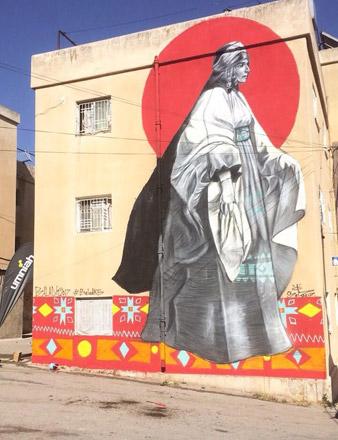 Baladak, a project that started in 2013, brings together graffiti artists from all over the world (Photo courtesy of Baladak)
AMMAN — A number of graffiti artists have teamed up to decorate the pale walls of Amman, presenting a number of outdoor artworks for Ammanis.
The works are part of the fifth edition of Baladak, a project started in 2013 which brings together graffiti artists from all over the world to enable them to share their messages through artworks.
Organised by the Balad Theatre until Thursday, the event gathers participants from five countries including Saudi Arabia, the UAE, Canada, Iraq and Jordan, according to the theatre's director Raed Asfour.
"Every year, we focus on a specific theme. This year's concept is about others, me and you. We all need to live in harmony and no one can live alone, so every artist is encouraged to showcase this concept through his or her work," he told The Jordan Times.
Asfour noted that Jordan is built on diversity, which has made it stronger.
"Jordan has always been a space open to everyone," he said.
Asfour noted that artists have been working on artworks in different areas in the capital, including Hashmi Shamali, Abdali and Abdoun.
"We want Jordanians to enjoy art, especially street art; and we want to change the white walls of Amman into colourful ones," he said, adding that a total of 12 works of graffiti will be completed during the event.
A total of 11 local artists are taking part in the event, including 24-year-old Suhaib Attar.
"I noticed that artists are more and more determined and interested in producing high quality works. I feel that works of graffiti have become a kind of tourism here, as many tourists started looking for these works in Amman," he added.
Attar, who has participated in Baladak four times, said Jordanians have started to accept this kind of art.
"I have been working on graffiti for seven years, and every year the interest in this art is growing more," he noted.
Asfour said a number of children from the King Hussein Cancer Centre will join the artists on Thursday to paint, in order to engage more segments of society in art.
Related Articles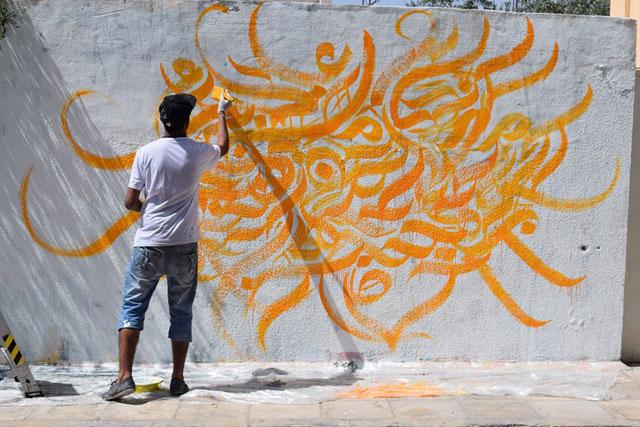 Feb 27,2018
AMMAN — Foreign visitors to Amman often recalled being mesmerised by the colourful works of art covering the walls of the capital, designed
Apr 15,2018
AMMAN — The 2018 Eager Lion commenced on Sunday with the participation of the Jordan Armed Forces-Arab Army (JAF) and the US army.Brig.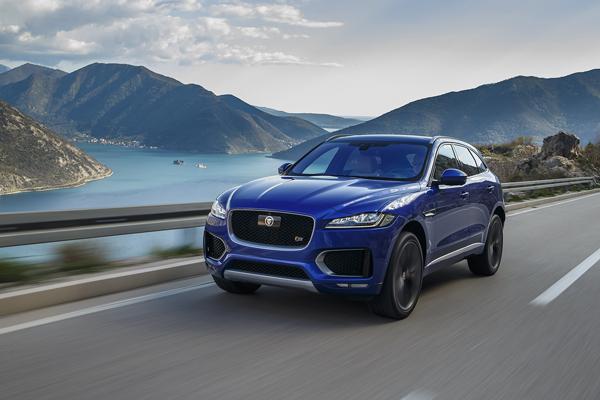 Aug 01,2016
Hotly anticipated since its first appearance as the C-X17 concept at the 2013 Frankfurt Motor Show, the Jaguar F-Pace is set to become one o
Newsletter
Get top stories and blog posts emailed to you each day.