You are here
FINCA Microfinance announces launch of business model based on centralisation, digitalisation
By JT - Jul 08,2020 - Last updated at Jul 08,2020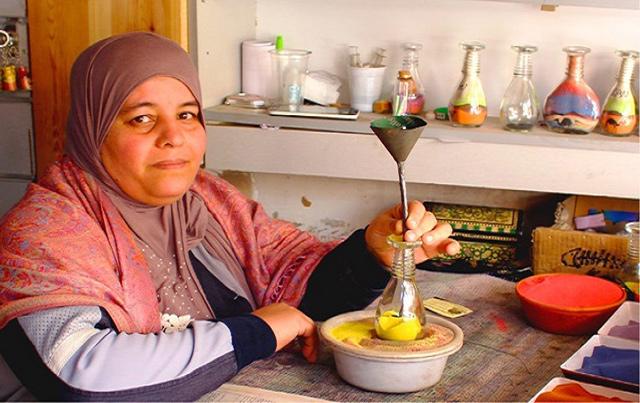 Currently, 92 per cent of the active customers of FINCA Jordan are women, according to the company (Photo courtesy of FINCA Jordan website)
AMMAN — FINCA Microfinance, a Jordanian microfinance institution, has launched a new business model based on three main pillars: Centralised operations, digitalisation of key operations and customer communication channels and branch restructuring.
Through these steps, FINCA Microfinance "aims to become the leading organisation in the transition from a traditional business model to an organisation that operates in a dynamic, innovative and digital manner, increasing the speed of operations especially in disbursing loans", read a statement from the institution.
"Our new business model will focus on the call centre, which will be the core and hub of the organisation's operations. This way, we are able to make accessing financial services easier and faster in ways that are more convenient to our customers, placing access in the hands of… our clients," said Executive Director of FINCA Microfinance Abduqodir Sattorov.
"With this centralisation and digitalisation we can make sure that the convenient, instant and high level service is being given to all clients," he added in the statement.
Through these changes, clients will save time and travel to the institution's branches as only one visit will be required to collect the money and sign the contract. All calls will be recorded so FINCA can monitor the sales and collection quality of the services provided and ensure that clients get "the best customer experience", the statement noted.
"This model comes within the framework of the world's shift towards centralisation and digitalisation, especially during the COVID-19 epidemic and given FINCA's efforts to provide the best financial solutions to protect and serve its customer. Moreover, this model is in line with the instructions of the Central Bank of Jordan and consumer protection," Sattorov said.
The model will be implemented in July 2020 and will be fully adopted by the second quarter of 2021, according to the statement.
FINCA Vice President and Regional Director of Middle East and South Asia Zar Wardak commented: "FINCA Impact Finance's touch-tech business model combines Fintech innovation with a human-centred approach that also leverages digital technology to serve customers while maintaining relationships built through personal interaction."
FINCA Jordan is a subsidiary of FINCA Impact Finance and was established in 2007. FINCA Jordan currently serves nearly 34,000 customers throughout the country, providing a variety of financial products and services for entrepreneurs, including special group loans for women for home-based businesses, the statement said.
Currently, 92 per cent of the active customers of FINCA Jordan are women, the company stated, noting that global research has "clearly shown" that women are mainly underserved by the financial sector.
FINCA Microfinance was the first microfinance institution regulated by the Central Bank of Jordan and the second to receive a global customer protection certificate (Smart Certificate), according to the statement.
FINCA Impact Finance works in 20 countries "to create a global social responsibility by spreading its core mission of reducing poverty by finding durable solutions that help people build assets, create jobs and improve their standard of living", the statement concluded.
Newsletter
Get top stories and blog posts emailed to you each day.