You are here
Friends of Archaeology, USAID project team up to raise awareness on heritage preservation
By Saeb Rawashdeh - Aug 26,2017 - Last updated at Aug 26,2017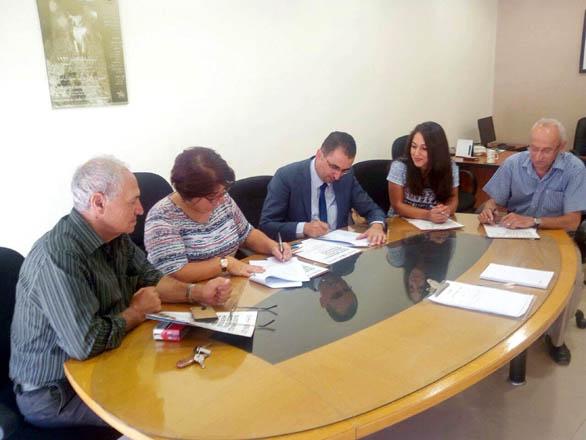 The Friends of Archaeology and Heritage and the Sustainable Cultural Heritage through Engagement of Local Communities Project signed a cooperation agreement in Amman earlier this month (Photo courtesy of The Friends of Archaeology and Heritage)
AMMAN — The Friends of Archaeology and Heritage (FoAH) and the Sustainable Cultural Heritage through Engagement of Local Communities Project (SCHEP) signed an agreement earlier this month to facilitate cooperation in heritage preservation.
The agreement signed between FoAH and SCHEP will enhance "the vision and mission of both parties by facilitating cooperation in the field of cultural heritage," said Sharifa Nofa, president of FoAH.
The main aspects of this agreement are the sustainability of the cultural heritage of Jordan through strengthening the relationship between local communities and archaeological resources, she noted.
She explained that "the means to apply this is through enhancing local community skills and capabilities in the preservation of cultural heritage through raising awareness and capitalising on economic potentials".
On the other hand, Nizar Al Adarbeh, chief of party at USAID SCHEP, emphasised the "support of cultural heritage resource-related institutions in Jordan".
According to Adarbeh, NGOs are considered key partners for SCHEP's project, especially when it comes to spreading awareness and enhancing the role of educational institutions in Jordan in preparing a generation for heritage preservation by teaching them to believe in the importance of the past for the future.
FoAH will facilitate the establishment of six archaeological clubs in private and public schools, Sharifa Nofa continued, adding that the role of her organisation will be to raise awareness about the cultural heritage by running workshops at FoAH premises.
Another way to pursue this aim is to cooperate with USAID SCHEP to raise awareness in schools about the vicinity of archaeological sites, she said.
The choice of FoAH as a partner for USAID SCHEP was a "logical move" for Adarbeh, who noted that FoAH is a "renowned organisation in Jordan which has numerous esteemed scholars and experts working in the field of archeology".
"We are planning to start campaigning through lectures, workshops, internal field trips and trips abroad with the assistance of expert archaeologists and historians," Sharifa Nofa noted.
"The cooperation between ACOR The American Centre of Oriental Research and FoAH is not new. However, this cooperation under the new agreemwent is expanding our ties and helps to support the development of FoAH and to embed SCHEP's concepts in community engagement within the NGO," Adarbeh highlighted.
Related Articles
Mar 23,2017
AMMAN — To preserve Jordan's vast archaeological heritage, a sustainable preservation model focusing on vocational training in cultural reso
Jul 25,2017
AMMAN ­­— The Friends of Archaeology and Heritage (FoAH) was founded in 1957 by a small group of Jordanian and non-Jordanian archaeo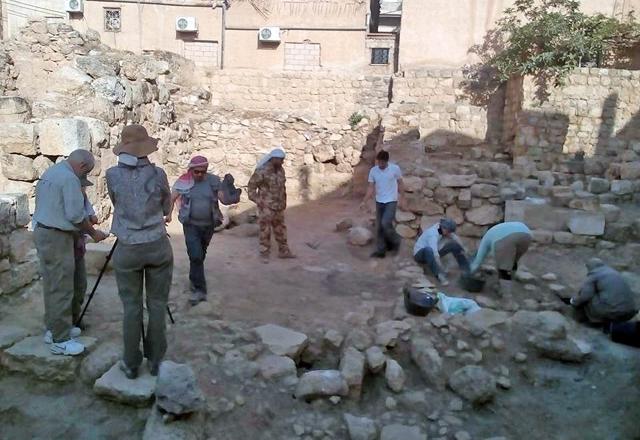 May 27,2017
AMMAN — The Madaba Regional Archaeological Museum Project (MRAMP) was officially launched on May 17 under an international consortium of exp
Newsletter
Get top stories and blog posts emailed to you each day.