You are here
'German-Jordanian University looks beyond Tawjihi to foster excellence'
By Khetam Malkawi - Aug 08,2016 - Last updated at Aug 08,2016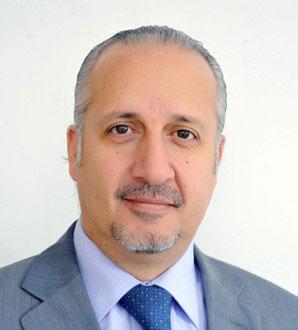 AMMAN — The German-Jordanian University (GJU) is in the process of opening a master's programme in refugee and migration studies, to meet demand on the market, according to its president, Natheer Abu Obeid.
A diploma will be launched in this specialty in September and the master's programme will be offered in 2017, Abu Obeid told The Jordan Times in a recent interview.
There is high demand to register for this diploma and most applications are coming from Germany, he added.
Abu Obeid noted that Jordan has a history of dealing with refugee issues, and this experience will be reflected in the programme.
Many want to learn from the Jordanian experience in this regard, he explained, adding that the diploma is directed towards professionals.
The university will also host a conference soon to discuss this newly introduced programme, Abu Obeid said.
Currently, there are 17 subjects taught at the university in engineering, science and social studies.
Abu Obeid noted that the public university, established 11 years ago,will maintain high standards by accepting high school graduates based on their abilities and not just their General Secondary Education Certificate Examination (Tawjihi) grade, which is used as a basic criterion for admission to other universities in the Kingdom.
In addition, all students must study and train in Germany as part of their undergraduate programme, the president said, noting that this experience equips students with many skills in demand on the job market, and builds students' character, independence and communication skills, making them highly qualified graduates.
"There is always demand for our graduates in the job market," said Abu Obeid, adding that some companies from neighbouring countries contact the university asking for graduates' contacts for employment opportunities.
Currently, there are 4,000 students studying at GJU, and this number will not exceed 5,000, to maintain the quality of education and the teacher-student ratio, which is 15:1, according to the university official.
GJU, he said, "stands like a lighthouse and works like a German machine".
It has been recognised by the German Academic Exchange Service as a successful transitional and bi-national project.
The GJU is tasked to implement the EU-funded EDU-SYRIA project, aimed at providing higher education scholarships for young Syrians and underprivileged Jordanians.
According to Abu Obeid, 390 students, including 90 Jordanians, are studying under the first phase of the project, and the second phase will include 1,000 students including 300 Jordanians.
However, the university does not only focus on academia; students are engaged in other activities to build their capacity and prepare them for entrepreneurial careers.
The university is working on a new project, "Education for Employment and Entrepreneurship", through which industrial incubators and business parks will be established on campus to encourage students' innovation.
The university's role is also being extended to contribute to the development of the local community by involving local residents in training activities, according to Abu Obeid.
An adviser for local affairs was appointed to study the needs of the community.
"So far, we have trained 3,000 beneficiaries in different skills," Abu Obeid noted, adding that a new project would start soon in cooperation with the Ministry of Education in which GJU students and teachers will give lessons at public schools in Mushaqar in Madaba, where the university is located.
Related Articles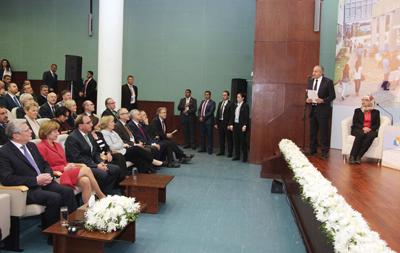 Dec 07,2015
AMMAN — President of the Federal Republic of Germany Joachim Gauck on Monday paid a visit to the German-Jordanian University (GJU) and met w
Aug 08,2015
AMMAN — EU Ambassador to Jordan Joanna Wronecka on Saturday visited the German-Jordanian University (GJU) to learn about its experience and
Jul 13,2016
AMMAN — The Institute for Family Health (IFH), affiliated with the Noor Al Hussein Foundation, and the German Jordanian University (GJU) on
Newsletter
Get top stories and blog posts emailed to you each day.