You are here
Gov't mulling several options to increase revenues from telecom sector
By Mohammad Ghazal - Jan 23,2017 - Last updated at Jan 23,2017
AMMAN — With the government still looking into which measure to adopt to increase revenues from the telecom sector, one option is imposing fees on using Voice over Internet Protocol (VoIP) services such as Skype, Viber or WhatsApp.
"We are still looking into the scenarios and will take the interest of all stakeholders into account," Nader Dhneibat, secretary general of the ICT Ministry, told The Jordan Times on Monday.
One of the scenarios is imposing a fee on using apps such as WhatsApp or Viber to make calls, he said.
If a fee is imposed on this service, it will range from JD1 to JD2 per month, according to Dhneibat, and it will only be on making calls, not messaging.
VoIP enables people to use the Internet as the transmission medium for voice calls.
According to estimates by experts in the field, there are more than 3 million WhatsApp users in Jordan.
Experts have repeatedly stressed that it is difficult and unrealistic to impose fees on such services, as there are technological solutions to bypass any blockage and many alternatives to these apps online.
Another scenario that is being studied is imposing JD1 as a monthly deduction from postpaid lines.
One other option entails imposing a fee on the purchase of a new SIM card. In addition, the government is looking into increasing sales tax on the Internet from 8 per cent to 16 per cent.
"These scenarios are still under study. One scenario might be adopted, or two at the same time…Our objective is to support the Treasury while at the same time not to affect users or harm investments by telcos in the sector," said Dhneibat.
According to latest available figures by the Telecommunications Regulatory Commission, mobile subscriptions by the end of September 2016 reached 16.7 million. Of the total, around 1.2 million are post paid.
Internet penetration reached 87 per cent by the end of the third quarter of last year, with some 8.6 million users.
Related Articles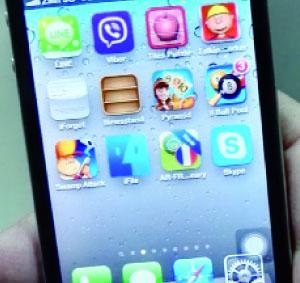 Dec 29,2015
AMMAN — Regulations governing Voice over Internet Protocol (VoIP) services are expected to be issued soon, according to the Telecommunicatio
May 16,2016
AMMAN — No charges will be imposed in Jordan on the use of Voice over Internet Protocol (VoIP) services such as Skype and Viber, the Telecom
May 12,2016
AMMAN — The Telecommunications Regulatory Commission (TRC) said Thursday it was looking into news circulating on several media outlets that
Newsletter
Get top stories and blog posts emailed to you each day.