You are here
Gov't readying for refugee donor conference
By JT - Jan 05,2016 - Last updated at Jan 05,2016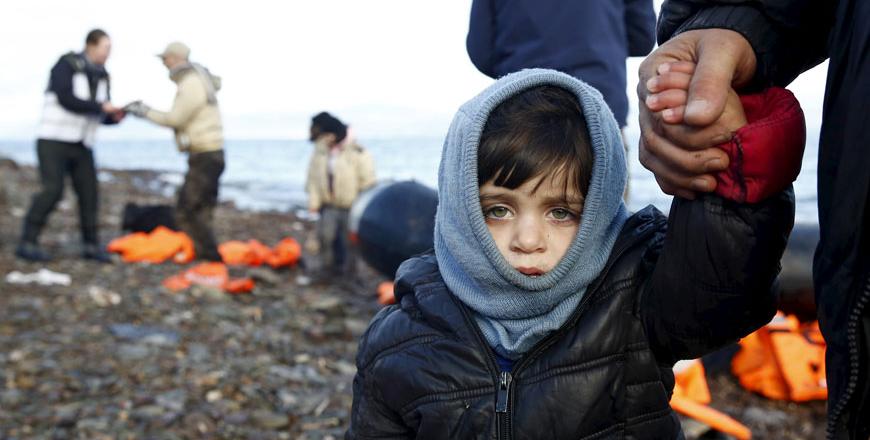 A Syrian refugee child looks on, moments after arriving on a raft with other Syrian refugees on a beach on the Greek island of Lesbos on Monday. Jordan says it has taken a large portion of the refugee burden off Europe and the rest of the world (Reuters photo by Giorgos Moutafis)
AMMAN — The international community and donors have to help Jordan bear the repercussions of hosting Syrian refugees through implementing infrastructure projects in many sectors in host communities, Prime Minister Abdullah Ensour said Tuesday.
The premier made these remarks as he chaired a meeting at the Prime Ministry dedicated to discuss the holistic approach of the 2016-2018 Jordan Response Plan (JRP) to the refugee crisis, the Jordan News Agency, Petra, reported.
The meeting is part of the Kingdom's preparations for the fourth donor conference, to be held in London on February 2, aimed at supporting the humanitarian situation in Syria, where Jordan is scheduled to present the holistic approach's details and ways to gather international support.
Planning and International Cooperation Minister Imad Fakhoury went through the key aspects of the JRP, which came as a result of joint efforts among all relevant ministries, institutions, UN organisations, donors and NGOs, Petra added.
The approach aims at enabling the Kingdom to receive grants and soft loans, a goal that is being hindered by the fact that Jordan is classified as an upper middle-income country and is not entitled to sufficient assistance to handle the repercussions of the refugee crisis.
Fakhoury has previously called for "a guarantee that the international community will support host communities affected by the crisis, in addition to providing Jordan with low-interest loans".
Under the holistic approach, the country also seeks further investments to generate jobs and improve the quality of life in communities hosting Syrian refugees.
Fakhoury has toured main donor countries to present Jordan's vision on how best to respond to the crisis. He particularly targeted "partners who invest in Jordan and give us loans".
These include the G-7, the rest of the European countries, South Korea, Saudi Arabia and Kuwait. The idea is to follow "an approach that gets us out of this crisis to reach a win-win situation that would help the Kingdom economically, create job opportunities and, at the same time, alleviate the refugee burden on the international community," Fakhoury has stated recently.
The minister has stressed that adopting this approach should not be at the expense of supporting the JRP.
The JRP 2016-2018 calls for collective action to better support Syrian refugees and Jordanian people, communities and institutions.
The total cost of response interventions in the JRP 2016-2018 is around $8 billion for three years, according to a website designated for the platform by the Planning Ministry.
Jordan hosts more than 1.4 million Syrians, with only some 600,000 of them registered as refugees. The funding received from the international community to support Jordan dealing with the impact of the crisis in 2015 did not exceed 37 per cent of the Kingdom's needs, according to official figures.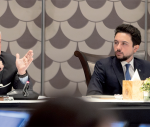 Newsletter
Get top stories and blog posts emailed to you each day.