You are here
Gov't to implement area-specific containment measures — PM
New academic year will commence on September 1 as planned, says Razzaz in weekly address
By JT - Aug 24,2020 - Last updated at Aug 24,2020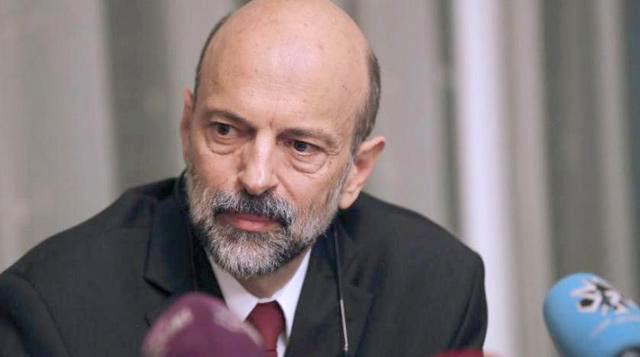 The government is prepared to face a possible second wave of the coronavirus pandemic, Prime Minister and Minister of Defence Omar Razzaz said on Sunday (File photo)
AMMAN — The government will adopt area-specific containment measures and "will not spare any effort" to protect the lives of citizens, Prime Minister and Minister of Defence Omar Razzaz said on Sunday.
In his weekly address to the nation, Razzaz said that the World Health Organisation (WHO) expects the coronavirus pandemic to last less than two years, the Jordan News Agency, Petra, reported.
The government is "much prepared" to face a second wave of the pandemic that is affecting many countries with higher rates of infections than the first wave.
"What has helped us to contain the spread of the virus so far is our joint effort and solidarity," the PM said.
He also noted that the public's access to "accurate information and their understanding" of the dangers of the pandemic resulted in increasing the awareness about precautionary measures, Petra reported.
The premier highlighted the government's measures over the past few days to curb the spread of the pandemic, including the closure of the Jaber border crossing, reassessment of procedures at the Omari border crossing, isolation of the northern border town of Ramtha and the rise in the number of epidemiological investigation teams from 25 to 95.
The new academic year will commence on September 1 as planned, Razzaz stressed, noting that the government has prepared alternative plans to face any possible future epidemiological challenges.
In this regard, the premier said that some public and private schools will observe usual school days with a commitment to health measures, while some will either be open partially or resort to distance education, particularly in isolated areas.
He also said that efforts are ongoing to repatriate Jordanians stranded abroad.
The number of hotel rooms designated for quarantine will be increased to receive a larger number of Jordanians coming from abroad
Jordanians abroad can enroll their children in Kingdom's schools even before their return through the Education Ministry's website, the premier said.
Razzaz also reviewed the government's programmes to revive the national economy through "drastic reforms" in vital sectors, such as agriculture and mining.
Newsletter
Get top stories and blog posts emailed to you each day.