You are here
Hackathon brings together 150 youth to tackle critical issues in agriculture
By JT - Oct 12,2019 - Last updated at Oct 14,2019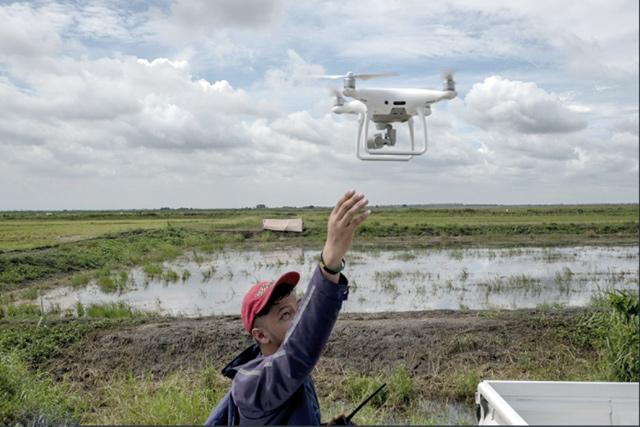 The event aimed to enable the youth to innovate in technologies that serve the agricultural sector (Photo courtesy of FAO)
AMMAN — A three-day hackathon came to a close on Saturday, which gathered youth to tackle critical issues in agriculture, water and food in the Kingdom at the King Hussein Business Park in Amman.
The event aimed to enable the 150 participating Jordanian youth to innovate in technologies that serve the agricultural sector in the country, and was organised by Zinc, the ZAIN Innovation Campus, Techworks, with the support of the Food and Agriculture Organisation (FAO), the Embassy of The Netherlands, SPARK, Hassad, Ecopeace, Techworks and the UNDP, according to an FAO statement.
The youth brought ideas for developing businesses to identify drought-tolerant plants, design soil-less hydroponic technology and develop electronic platforms with useful production and market information for farmers, among others. They addressed challenges faced in the country, like water scarcity and soil degradation, the statement said.
The interested youth spent a "fully-packed" weekend creating, innovating and brainstorming to develop new enterprises in agriculture. The enterprises followed the requirements of contributing to one or more of Jordan's Sustainable Development Goals (SDGs) and addressing issues of environment, water and technology.
"This is an excellent opportunity for tech-savvy youth, together with agriculture inventors, to create new solutions to the problems we know so well. FAO encourages Jordanian youth to work in agriculture and food production in a sustainable and inclusive way," FAO Partnerships Officer Sally Berman was quoted in the statement as saying.
FAO is a specialised agency of the United Nations that leads international efforts to defeat hunger, according to the organisation's website.
Newsletter
Get top stories and blog posts emailed to you each day.