You are here
HR professionals discuss recruitment trends in Jordan
By Laila Azzeh - May 24,2016 - Last updated at May 24,2016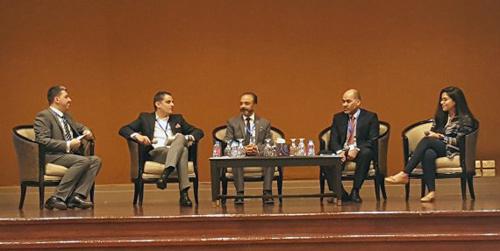 Panelists discuss recruitment trends in Jordan on Tuesday (Photo courtesy of bayt.com)
AMMAN –– Professionals in the field of human resources on Tuesday discussed recruitment trends in Jordan.
At the Innovation Thought Leader Event, organised by Bayt.com, a panel of experts shared their knowledge and experiences in talent management and discussed challenges facing the recruitment market in the Kingdom.
Bilingual communication, team playing and productivity are the top three skills Jordanian employers demand, said Suhail Masri, vice president of Bayt.com's employer solutions, adding that the main academic qualifications currently required in the domestic market include computer science, administrative and business management skills.
"According to a job index that gauged recruitment trends in the region, industries that attract the most talents in Jordan are the sectors of banking, by 42 per cent, telecommunications, 31 per cent and construction, 36 per cent," he said.
Masri highlighted that jobseekers in Jordan do not see the salary as the main factor to make them decide on a job as they also tend to consider the "good" work environment and the vision of the corporation.
Experts in the areas of talent management and human capital were brought together during the event, which aimed at shedding light on the latest recruitment trends and ways to create talented and efficient employers.
"Around 71 per cent of Jordan employers are probably or definitely going to hire within the coming 12 months. This requires an in depth look at issues affecting their recruitment decisions," Masri said.
Baker Obeidat, head of the King Abdullah II Design and Development Bureau's human resources department, said that education outcome is currently of "huge" challenge for recruiters.
"Knowledge creation starts from school and university. There is an obvious problem in the educational output," he said, adding that the lack of connection between universities, the private and public sectors is also reflected on the skills graduates possess.
"We should also add that most organisations here do not have clear visions or strategies for recruitment," Obeidat said.
Rasha Barakat, director of Zain's human resources and youth development, underlined the need for companies to invest in innovative training of new employees.
"From our experience, traditional training has failed to boost employees' motivation, who should be responsible for their own development by being presented with tools for innovation," she said.
The event also featured speakers who said that the public sector should play a role in supporting competitiveness and how to link growth with human resource theories.
Related Articles
May 19,2018
Bayt.com and Mercy Corps Amman are joining efforts to provide match-making tool for blue-collar jobs in Jordan.
Oct 31,2017
AMMAN — Leadership skills, soft skills, communication skills and credibility are essential features to find the right kind of talent that co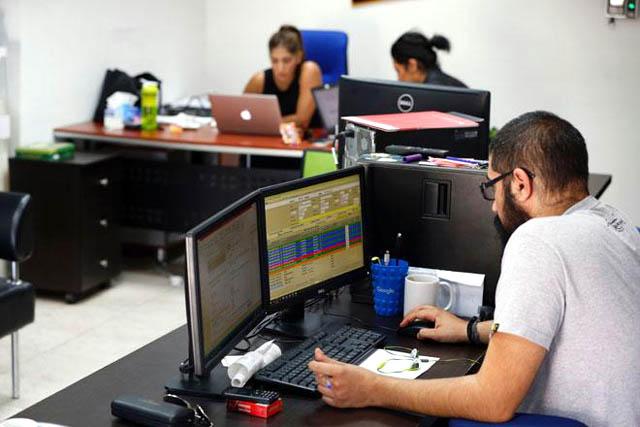 Aug 29,2017
AMMAN — Nearly two-thirds (65 per cent) of employers in Jordan are planning to hire within the next year, the latest Middle East Job Index S
Newsletter
Get top stories and blog posts emailed to you each day.