You are here
HRH Prince Feisal receives 2014 Eagle Award, honorary doctorate
By JT - Oct 26,2014 - Last updated at Oct 26,2014
AMMAN — The United States Sports Academy has presented its 2014 Eagle Award and an honorary doctorate to HRH Prince Feisal for his accomplishments as the president of the Jordan Olympic Committee (JOC) and his advocacy for peace through sport.
Prince Feisal, who was announced as the medal recipient in June, was officially granted the award at a ceremony last week in Alabama, in the US.
He received the academy's honorary doctorate and "the Order of the Eagle Exemplar with Rosette" by Don Porter, the long-time president of International Softball and a member of the Academy Board of Visitors, according to a JOC statement e-mailed to The Jordan Times
The Eagle Award, the US Sports Academy's highest international honour, is presented annually to a world leader to recognise his/her contributions to promoting international harmony, peace, and goodwill through the effective use of sport.
The academy's sports awards programme dates back to 1985, the statement said.
Prince Feisal recently launched Living Sport, a new national strategy to promote sports as part of the daily lives of all Jordanians. The programme has a number of initiatives with the aim of using sports as a tool to address health and social problems.
In 2007, he founded Generations For Peace, one of the leading non-profit peace-building organisations in the world.
Its mission is to empower young people to lead sustainable change in communities experiencing conflict through free education and the use of sports, art, advocacy and dialogue, the JOC statement said.
Generations For Peace has trained more than 8,500 volunteer leaders in 50 countries.
"The organisation is the only peace-through-sport organisation officially recognised by the International Olympic Committee and is ranked as one of the 'Top 100 NGOs in the World' by the Global Journal, based on their assessment of innovation, impact and sustainability," the statement said.
Through his development of peace through sports, Prince Feisal was elected to the International Olympic Committee in 2010 and has been leading the JOC since 2003.
Related Articles
Jun 15,2014
Just days after launching Living Sport, a new national strategy to encourage sport to play a part in the lives of all Jordanians, HRH Prince Feisal, president of the Jordan Olympic Committee (JOC), has been announced as the 2014 recipient of a top US sports award.
Apr 03,2014
HRH Prince Feisal, president of the Jordan Olympic Committee (JOC) and a member of the International Olympic Committee (IOC), has been appointed by IOC President Thomas Bach to engage in crucial new roles on the new IOC commissions for 2014, a JOC statement said Thursday.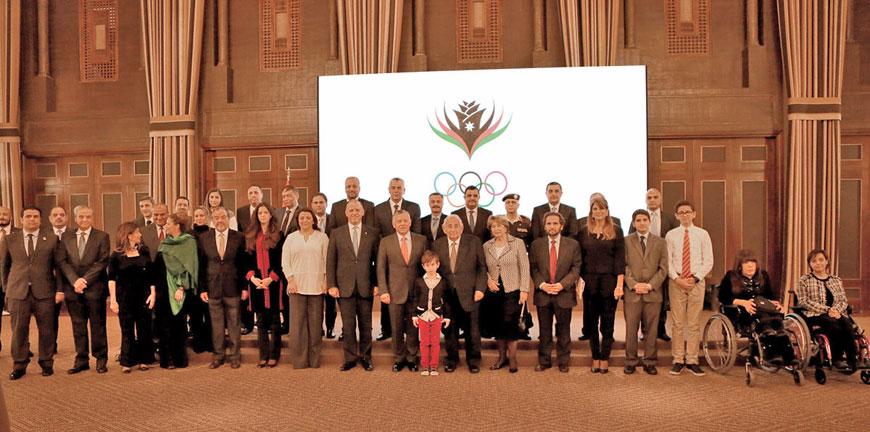 Jan 17,2018
AMMAN — His Majesty King Abdullah on Wednesday attended a ceremony to honour HRH Prince Raad for his enormous efforts and contributions for
Newsletter
Get top stories and blog posts emailed to you each day.