You are here
'Human rights strategy for 2016-2020 forwarded to Royal Court'
By Rana Husseini - Feb 11,2016 - Last updated at Feb 11,2016
AMMAN — The government's human rights coordinator Basel Tarawneh on Thursday said his office forwarded the 2016-2020 comprehensive human rights strategy to the Royal Court.
"We have been working on drafting this comprehensive strategy for the past year and it was approved by the Cabinet last week," Tarawneh told The Jordan Times in a phone interview.
The coordinator said that the plan complies with His Majesty King Abdullah's vision to improve the status of human rights in Jordan.
"The plan focuses on developing the government's policies, procedures and legislative clauses from a human rights perspective," Tarawneh said.
He added that the plan also complies with international human rights conventions.
"We have an action plan for this strategy that will be applied on the ground," Tarawneh added.
In December 2014, Prime Minister Abdullah Ensour stressed the government's commitment to improving human rights status in the Kingdom in line with Royal directives.
In a letter on the occasion of World Human Rights Day, Ensour said Jordan was among the "leading countries" in the region that put forward a comprehensive strategy to enhance the condition of human rights, adding that such principles lie at the heart of the Kingdom's reform endeavour.
In August 2015, the government's human rights coordination office issued its latest semi-annual report on the status of human rights in Jordan, and the response of public agencies to reported claims, highlighting progress in areas such as protecting prisoners against mistreatment and extremist ideologies, and promoting gender equality and human rights concepts in school curricula.
Tarawneh said he plans to hold a press conference in the near future to "talk about the comprehensive plan and the government's action plan to implement it".
Related Articles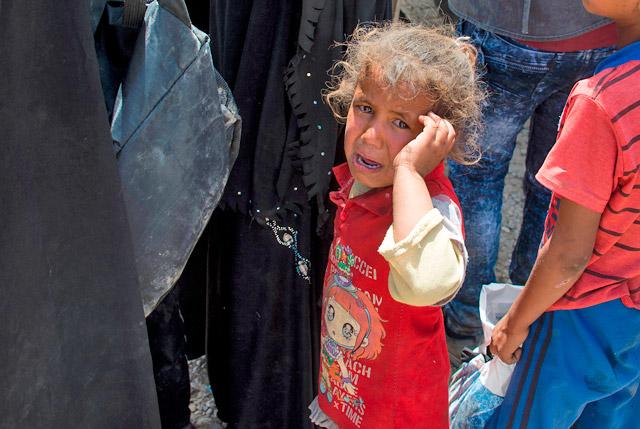 May 15,2017
HAMMAM AL ALIL, Iraq, — Fear and hunger are driving an ever-growing number of Iraqi civilians into a camp in Hammam Al Alil, where they shar
Jul 27,2016
AMMAN — A recent local report on freedom of expression in Jordan was "exaggerated and based on a handful of incidents", said Basel Tarawneh,
Apr 16,2016
AMMAN — After three years of persistence to equip young Arabs to overcome challenges in their regions based on a human rights approach, the
Newsletter
Get top stories and blog posts emailed to you each day.