You are here
'Hydration, moderation and balanced diet key to keeping healthy in Ramadan'
By Dana Al Emam - Jun 16,2015 - Last updated at Jun 16,2015
AMMAN — As many families start training their children to fast in Ramadan, a balanced diet containing all the nutrients is necessary to guarantee their growth, according to health experts.
"Iftar must contain the required amounts of carbohydrates, proteins and vitamins," dietician and health consultant Razan Shwayhat said, highlighting the importance of drinking a lot of water to remain hydrated during the 16 odd hours of fasting.
She cited vegetables as a "rich" source of water as well as fibre and vitamins, noting that sweetened juices and other beverages that are commonly consumed during Ramadan increase the body's need for water to balance the sugar intake, in addition to the fact that they lead to weight gain.
Food and beverage consumption rises considerably during the fasting month due to a change in eating patterns.
Sohour is a "very important" meal that people must not skip, and it must be a light meal, yet rich in fibre, Shwayhat said.
Muslims traditionally have sohour in the hours before dawn to prepare for the fast.
"Individuals on average need 1,800 to 2,000 calories daily, an amount that they should not consume in one meal," she noted.
Ramadan is often associated with cravings for qatayef, a seasonal dish of pancake-like pastry which is filled with cheese, nuts, or other fillings, then baked or fried and dipped in sugar syrup.
The health consultant urged people to maintain a moderate consumption of dessert during Ramadan, suggesting baking qatayef instead of deep-frying them or skipping them on days of heavy iftars.
Health issues
People with diabetes and digestive system disorders are encouraged to consult their doctors on how to reorient their medicine intake in accordance with the change of meal times in Ramadan.
"They should also discuss food portions," Shwayhat said, adding that diabetics should try to minimise their intake of sugar syrup.
Hospital cases
Basil Abu Sabha, head of the emergency department at Al Bashir Hospital, said the type of cases received at the emergency room during Ramadan differs according to the time of day.
"During the iftar period we deal with a large number of car accidents as people race to reach their houses to have the iftar meal with their families," he said, calling on motorists to slow down as speeding might cost them their lives.
Abu Sabha added that the period after iftar and until sohour is usually "very busy" with non-emergency cases who postpone their visits to hospital until they break their fast.
"Cases of digestive and stomach disorders also increase after iftar," he said, noting that gradual consumption of food after hours of fasting is advisable to prepare the stomach for digestion.
Meanwhile, mornings in Ramadan witness a higher number of people injured in brawls than average days, according to Abu Sabha, who said some people attribute their bad temper to abstaining from food and drink.
He cited firecrackers as another common phenomenon during Ramadan, noting that children with injuries to their fingers and eyes visit the hospital.
The doctor echoed Shwayhat's advice on drinking plenty of water, as it prevents kidney problems.
Related Articles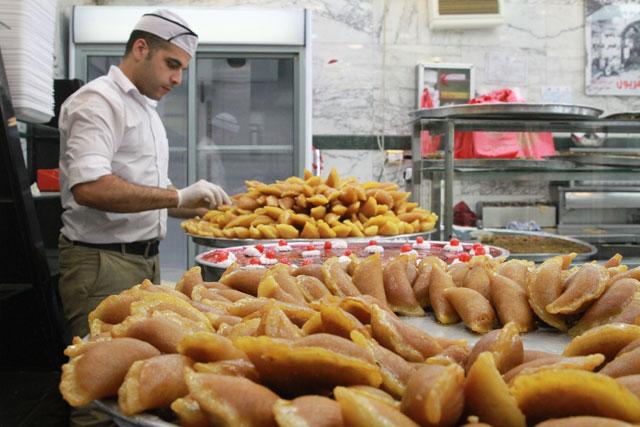 Jun 08,2016
AMMAN — As Ramadan begins, many look forward to a month of sugary desserts, but experts suggest modifying these traditional sweets or choosi
Jul 22,2014
Hydration during sohour and iftar is key to survive the 16 hours of fasting in-between, according to nutrition and fitness experts.
May 31,2016
AMMAN — As some see in the fasting month of Ramadan an opportunity to lose weight, health experts said the best time to practise sports is i
Newsletter
Get top stories and blog posts emailed to you each day.