You are here
Inadequate public transportation hinders employment of young Jordanians — study
By Hana Namrouqa - Feb 07,2014 - Last updated at Feb 07,2014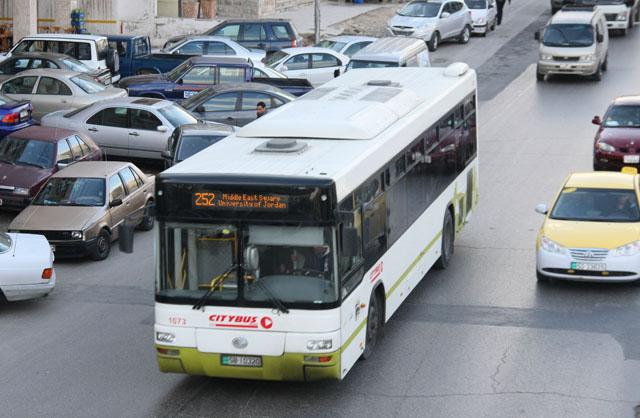 AMMAN — Inadequate public transportation is one of the major challenges impeding the employment of young job seekers, particularly females, according to a study released on Thursday.
Thirty-nine per cent of young Jordanians use more than three means of transportation to get to their workplace, while 46 per cent use more than two forms of transport to get home from work, according to the study prepared by the USAID-funded Youth for the Future Programme, which is implemented by the International Youth Foundation (IYF).
"Transportation problems affect the decision of the majority of young Jordanians on whether or not to accept a job, especially females, due to social considerations," the study indicated.
The pilot study, which was released during a workshop on transportation obstacles and employment opportunities for the younger generation, identified irregular and limited frequency of public transport services, lack of reliability, limited geographic coverage and high cost as the most critical problems preventing young people from using public transportation to access training and employment opportunities.
"The average daily cost of transportation incurred by young Jordanians is JD1.9. When this is compared with the average monthly wages and working hours, we find that 23 per cent of the salary is spent on transportation," the study indicated.
In addition, every young employee taking public transport spends 115 minutes commuting between their residence and the workplace, according to the study, which described the travelling period as "high," especially when working hours are added, thus reaching an average of 12 hours per day.
Meanwhile, the study indicated that only 6 per cent of the surveyed employees, trainees and job seekers take a taxi to work, while 5 per cent use service cabs and 86 per cent take the bus.
The study, which covered Jordanians aged between 15 and 24 years in Amman, Zarqa, Ruseifa, Irbid, Sahab, Mafraq, Shuneh and the Jordan Valley, did not specify the size of the survey sample, which included employers.
Twenty-nine per cent of the interviewed employers said they secure their employees' transportation, with 37 per cent of them charging for the service, according to the study, which also indicated that 48 per cent of business owners show understanding when their staff members arrive late to work due to public transport.
In addition, 69 per cent of employers said the late arrival of employees who use public transport has a negative effect on productivity.
IYF Jordan Country Director Rana Al Turk said the results of the study will create opportunities for job seekers by solving public transport problems, which act as a barrier to their employment.
"In particular, it will lead to increased employment opportunities for females who are significantly impacted by transportation challenges, especially the lack of quality and safe public transport services…" Turk said at the opening of the workshop.
The study noted that 30 per cent of parents interviewed in target areas do not allow their sons and daughters to use public transport, due to the deterioration in service and the fact that passengers, especially females, are subject to harassment.
During the event, Labour Ministry Secretary General Hamadah Abu Nijmeh underscored the need to expand the public transport network, improve the quality, ensure the regularity of services and address incidents of harassment on buses.
"Transportation problems have a role when young Jordanians turn down job offers… this negatively impacts economic growth rates and the ministry's numerous efforts to raise productivity and reduce unemployment rates," Abu Nijmeh said.
Related Articles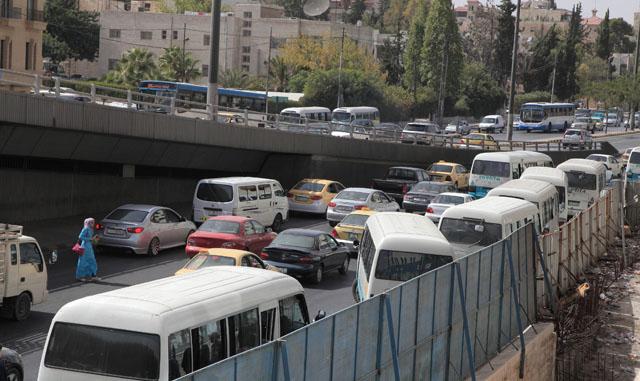 Sep 24,2014
Activists are collecting signatures from the public for a petition demanding that the Greater Amman Municipality (GAM) introduce a reliable, environment-friendly and sustainable public transportation system.
Jul 09,2015
AMMAN — Around 8,350 job seekers, 35 per cent of whom are women, have been employed as part of a Labour Ministry initiative to secure employ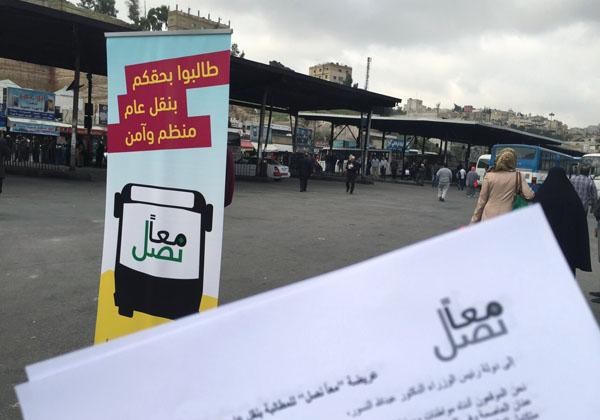 Apr 22,2015
Maan Nasel (Arriving Together), an activist-based movement which seeks a safe and sustainable transport system in the Kingdom, on Wednesday launched a website that enables public transport users to evaluate bus routes.
Newsletter
Get top stories and blog posts emailed to you each day.